Rock City Blog
Enter Shikari Review! 25/10/11
October 27th
Posted in: Gigs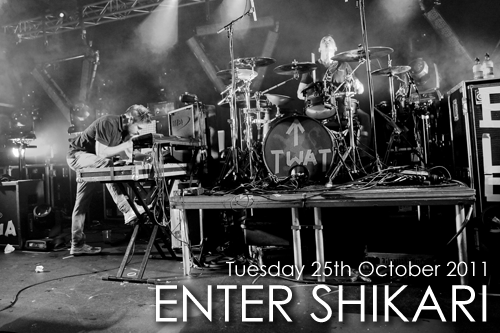 Enter Shikari held the last gig of their UK tour dates, which has had them traveling around Europe in September, the UK and Ireland in October, at, of course, Rock City.
Within around ten minites of coming on stage, lead singer Rou, after already having clambered through the crowd and surfed about, climbed up onto the balcony and across to the sound booth which he then slid down and dived back into the crowd, Mental.
The crowd loved it. The crowd loved everything, every second of every song, the quiet words of wisdom between songs, bellowing lyrics so loudly that any other band might have been drowned out.
The atmosphere had been set from the start however, with Letlive and Your Demise putting on great shows - Letlive lead singer, Jason started the whole balcony climbing and crowd surfing, while Your Demise at one point were mockingly sexually abusing their friend dressed in a bear outfit.
Needless to say Enter Shikari rose to the challenge, not one person would have left disappointed, especially after they practically ended with Juggernauts and Ok, Time for plan B. Newer songs from album A Flash Flood of Colour still went down great, the progressed sound edging on Dubstep, goes to show that they will remain popular and these kind of crazy, amazing gigs with the, dare I say it, young and reckless fans are not set to become a thing of the past anytime soon.
Photography by Shaun Wootton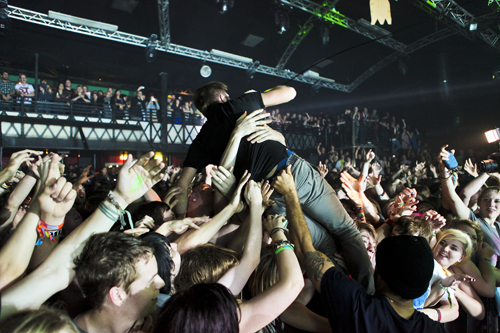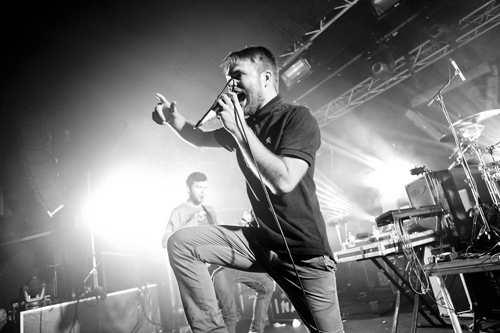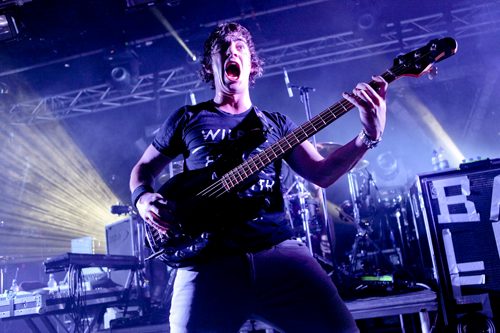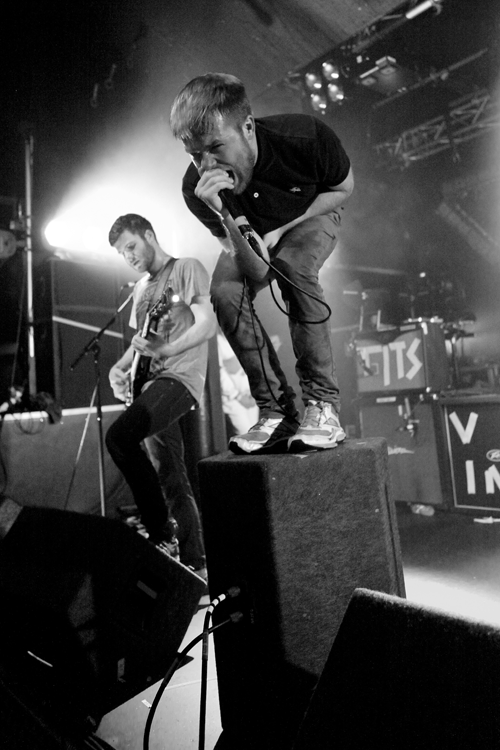 Check out this slideshow taken from Rock City house photographer David Baird's website below. To buy prints of this gig or any of his photo's please visit his website Here

Enter Shikari - Images by David Baird