Rock City Blog
Summer is here!
June 29th
Posted in: Club Nights
Well hello there you fantastic people
Last Friday was of course our Rock City Foam Party to launch Summer Shack, it was by far the craziest Friday night for a long time!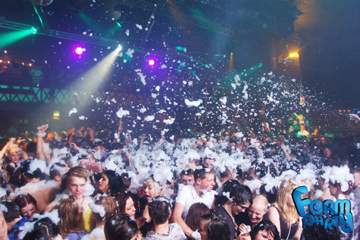 The venue was filled with foam hungry people partying the night away, among the bubbles with the best of 90's music, hitting the venues capacity by not long after midnight and queues down the road from 9pm!
We hope all you party animals are looking forward to this weeks Summer Shack, we have a lot lined up for you including a live water fight up on stage from the Love Shack Girls!
Baywatch is here!