Rock City Blog
FRANK TURNER IS BACK!
August 30th
Posted in: Blog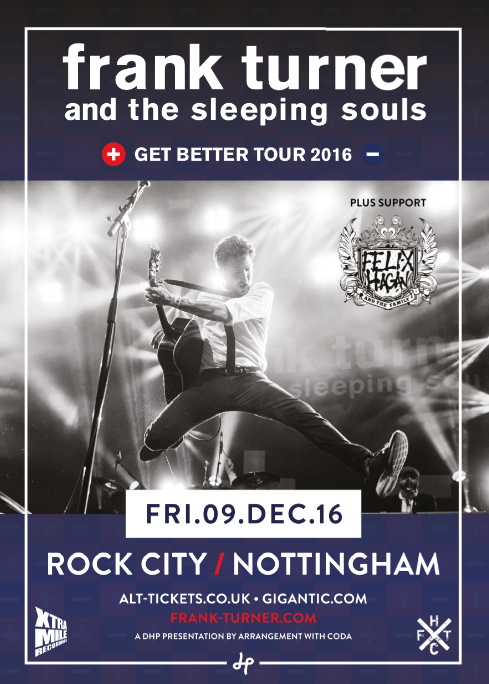 "It is with GREAT PLEASURE that I can finally announce some more tour dates for the UK.
I know, I know, it's been a long while since we were on home turf. And last time we toured the UK we only played the major cities. So, as is becoming tradition, this time we are hitting some different places, taking the show around the country to see some different people. Of course I can't ever please everyone, but this is an attempt to cover as much ground as I can this year.
Support comes from the amazing Felix Hagan & The Family, and the sublime Esme Patterson. Both hand-picked, both awesome, get down early to catch their sets."
- FRANK TURNER
Tickets on sale Friday 9am via http://bit.ly/2bOjIJR