Rock City Blog
Rizzle Kicks - CANCELLED
September 23rd
Posted in: Blog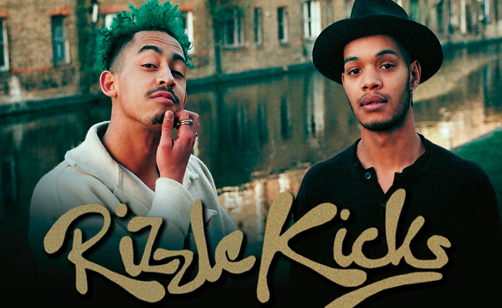 Please note that our RIZZLE KICKS show has now been cancelled, refunds are available from your point of purchase - the guys have said they're putting together a video for more detailed information, but in the meantime here's their statement:
" Hey guys. I know it's s*** but Harley and I are cancelling the Rizzle kicks Nov/Dec tour. We're going to record a video to reaffirm why and emphasise our frustration but ultimately these are the reasons.
- We haven't released our album yet.
- We lost a few months of promo whilst Harley began to really struggle with GAD (Generalised Anxiety Disorder)
- The music game's changing big time and similarly we lost ground when stepping off the beaten track. (Even though no one really knows what that track is)
 
On a more positive note.
- We actually have made some really good music that we will be continuously drip feeding over the coming months and definitely giving you for free at points because it's ridiculous how long this has all dragged out.
- Harley is receiving help for his anxiety, and I'm documenting the process myself to raise awareness and hopefully help out others in a similar situation.
- When we rebook the tour it'll be off the back of a solid piece of work that we've already made instead of working towards.
 
We're seriously not happy that we're letting so many people down but we will only use November and December to ensure that 2017 flies as smoothly as possible - and that we're completely happy and that we feel balanced and that we're not coaxed into making anymore rash decisions.
 
You can help us take the reins back by supporting the music that we love to make when we release it.
You're all f****** great.
Sometimes things aren't great.
We're just going to try and ensure the music is.
You'd be right to feel as though I'm p***** off on another level too. If you bump into me on the train I'll give you the complete low down.
 
Peace x "