Rock City Blog
ICE CREAM AS DARK AS YOUR SOUL
April 26th
Posted in: Blog
At last, our prayers have been answered.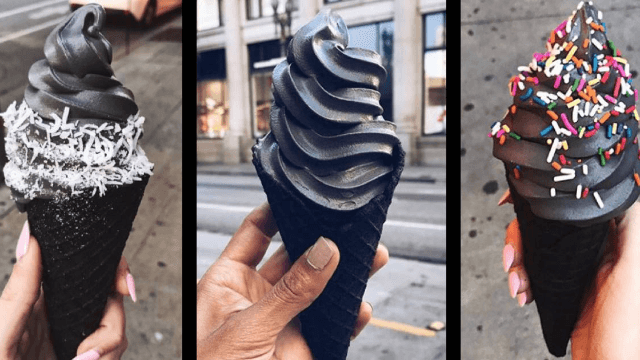 The frikkin' genius Little Damage Ice Cream Shop in Los Angeles, California have concocted a badass black-as-your-cold-dead-heart ice cream in a big ol' f*** you to all the unicorn themed cute food stuffs doing the rounds.
Their almond-charcoal (what?) flavour ice cream is all over Instagram atm. You can even request a black cone to match...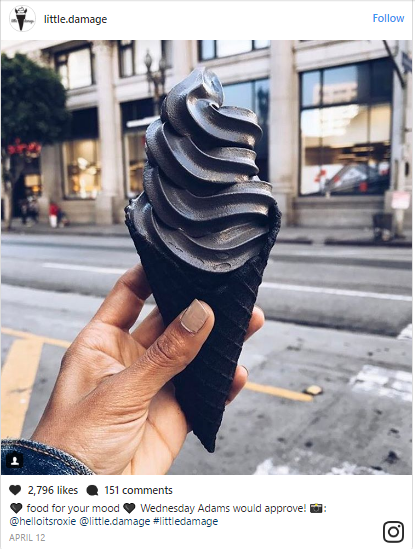 Want to ease into it? You can add other flavours or sprinkles to remind you it ain't all doom and gloom ;)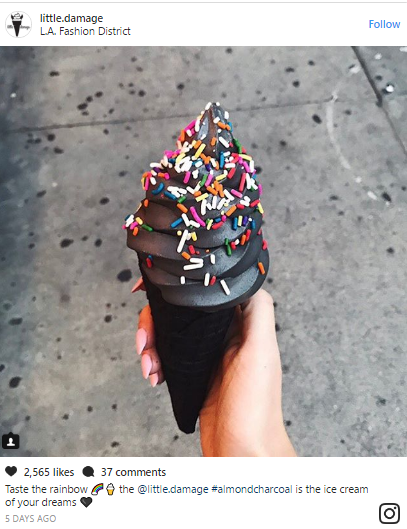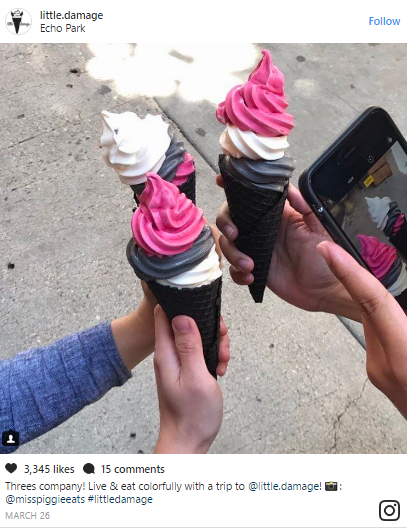 Now, let's find out how we get it shipped over to Notts...
\m/