The Rock City archives: 2016
GARBAGE, LIVE IN ROCK CITY MAIN HALL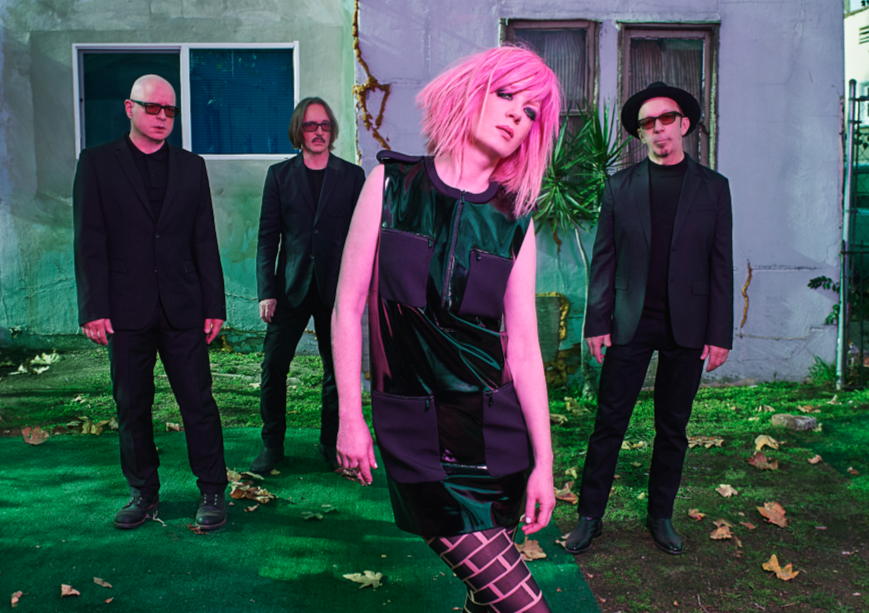 LOS ANGELES, CA – MARCH 10, 2016 – Garbage (Shirley Manson, Steve Marker, Duke Erikson and Butch Vig) today announced Strange Little Birds, their sixth studio album, which will be released on June 10th on the band's own label STUNVOLUME. The band recently shared the title via Twitter, and today released the tracklisting and artwork. The album, produced by the band, is the follow up to 2012's heralded Not Your Kind of People.
Working initially in Vig's basement and then at Red Razor Sounds in Los Angeles, Garbage drew on a variety of sources, from their recent fan letters back to the albums they loved growing up.  "The guiding principle was keeping it fresh, and relying on instinct both lyrically and musically", said frontwoman Shirley Manson.  Strange Little Birds is "less fussed over" than anything Garbage has ever made. "We fell in love with immediacy," adds Vig.
Some will hear echoes of Garbage's 1995 debut album in Strange Little Birds — including Manson herself. "To me, this record, funnily enough, has the most to do with the first record than any of the previous records," she says. "It's getting back to that beginner's headspace. In part, she says, that's a result of not having anyone to answer to."
Garbage will perform at various festivals and headlining shows across Europe this summer. See below for confirmed dates and stay tuned for additional live dates to be announced in the coming weeks.
ABOUT GARBAGE
Garbage is Shirley Manson, Duke Erikson, Steve Marker and Butch Vig. After forming in Madison, WI, Garbage released their self-titled debut album in 1995. The band's unique sound and provocative visual aesthetic, inspired massive worldwide attention and success. Their follow up album, Version 2.0, released in 1998, topped charts all over the world and garnered multiple Grammy Award nominations including Album Of The Year. Garbage went on to release two more albums: 2001's Beautiful Garbage and 2005's Bleed Like Me, the latter of which earned the band its highest chart position with a No. 4 on the Billboard Top 200 Album Chart. After a 7-year hiatus, the band released their fifth studio album Not Your Kind of People in 2012 on their independent record label, STUNVOLUME. The album was named one of Rolling Stone magazine's Top 50 Albums of 2012 and was hailed as the "alternative to everything," by Pitchfork. Garbage has sold over 12 million albums worldwide and performed in over thirty-five countries. Last year the band celebrated its 20th anniversary with their SOLD OUT '20 Years Queer' world tour and the release of a special 20th anniversary edition of their debut album, re-mastered and featuring previously unreleased material.
###
www.facebook.com/GarbageOfficial