The Rock City archives: 2016
BAND OF SKULLS, LIVE IN ROCK CITY MAIN HALL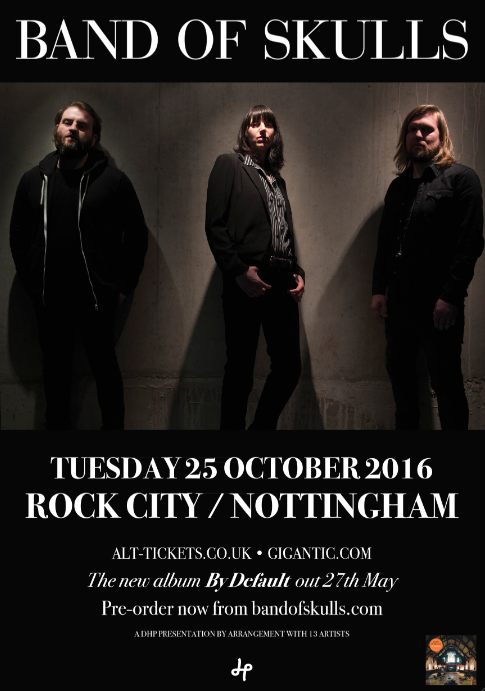 Genre: Rock
About: Band of Skulls have released a live video of their track 'Erounds', filmed in session at Rockfield Studios – watch the clip below, first on Upset.
The track is taken from new album 'By Default', due for release on 27th May through BMG Recordings. The full-length follows on from 2014's 'Himalayan', and was produced by Gil Norton.
The band have this morning also announced details of a UK tour, to follow their spring run and summer festival appearances. It'll kick off in October, and includes a stop at London's Roundhouse.
"It's definitely a new era," says guitarist Russell Marsden. "The first three records were like a trilogy, a piece of work in of themselves.
"We wanted to do those things, and we did them all. We took a breath, took a look at what we'd done, and started from scratch again."
- http://www.upsetmagazine.com/watch/band-skulls-premiere-new-live-video-announce-uk-tour/