The Rock City archives: 2017
THE DILLINGER ESCAPE PLAN - FINAL TOUR, LIVE IN ROCK CITY MAIN HALL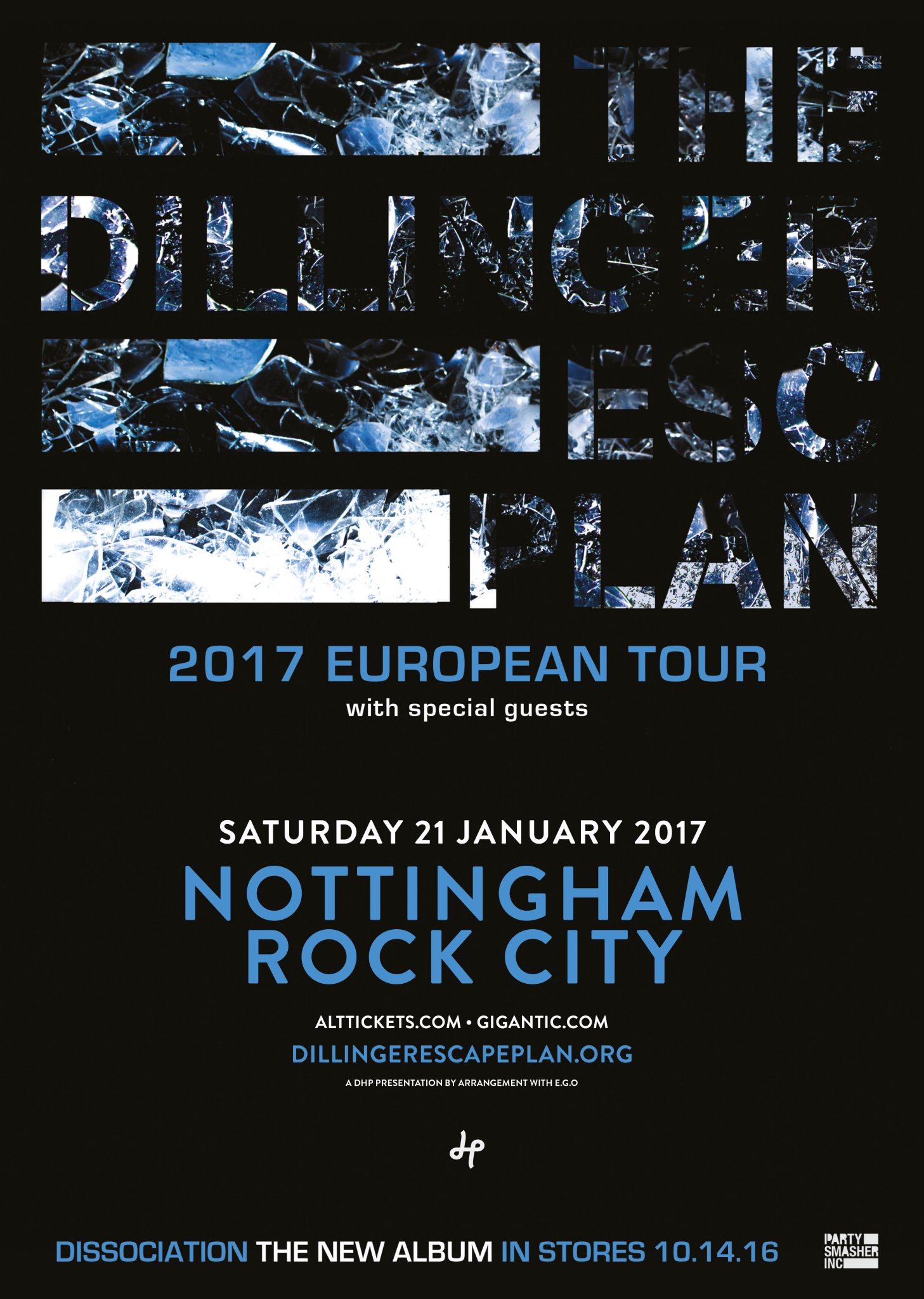 Dillinger Escape Plan will schedule run of shows to take place in early 2017.
The Dillinger Escape Plan have announced their a 2017 European tour.
The New Jersey outfit recently announced they'll go on indefinite hiatus following the tour cycle for upcoming sixth album Dissociation, which is due out on October 14 via guitarist Ben Weinman's Party Smasher Inc label.
Those dates were scheduled to finish in November when they complete a US tour. But now they've added 40 shows to their itinerary – and they're calling it their 'final' tour. The first date is planned for the Norwich Waterfront, UK, on January 18. The extensive run of dates will wrap up at the Brussels AB Ballroom, Belgium, on March 5.
They launched Limerent Death – first material from the follow-up to 2013's One Of Us Is The Killer last month, with Weinman calling it one of his favourite The Dillinger Escape Plan tracks.
He added: "I feel that this song is one of the rare instances where all the members are feeling, and conveying, the same energy from start to end. A sharp focused dagger ploughing its way through thick heavy walls."