The Rock City archives: 2017
SEAWAY, Live In Rock City Basement
SEAWAY ANNOUNCE UK HEADLINE TOUR
ALBUM 'COLOUR BLIND' OUT NOW
"Canada's sunniest defenders of pop-punk" Rock Sound
"Huge unbashed pop-punk" Kerrang!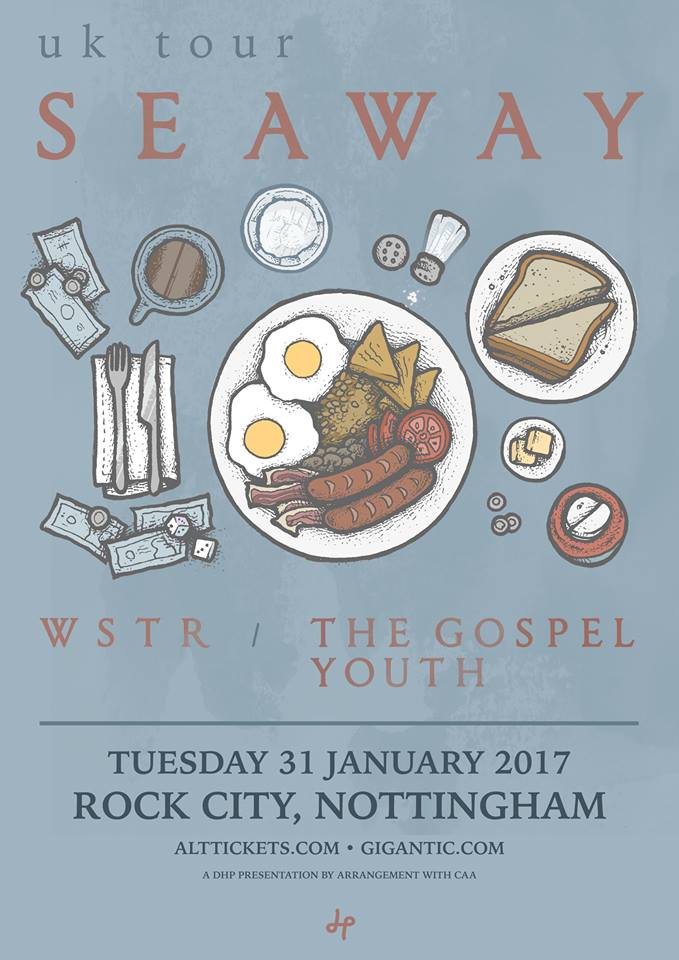 Canadian rock band Seaway have announced their first UK headline tour for early 2017. The band will be supported by WSTR and The Gospel Youth.
'For our fourth time coming over to the U.K., we couldn't be more excited to finally be headlining. We've been looking forward to this one for a while now and can't wait to play these shows with some amazing up and coming bands in WSTR and The Gospel Youth.' says vocalist Ryan Locke. 
Seaway's breakout record Colour Blind, released a year ago, was produced by Alan Day of Four Year Strong and Derek Hoffman. Upon release the album quickly gained mass praise from fans and critics with standout tracks like "Slam," "Freak," "Stubborn Love," and "Growing Stale."
The success of the record also has allowed the band to tour consistently over the last year, including co-headlining the Pure Noise Records Tour with Hit The Lights. Now the band will continue their support of Colour Blind with a North American run with The Wonder Years, Real Friends, Knuckle Puck and Moose Blood.
Follow the band at https://www.facebook.com/seawayband for more updates.