The Rock City archives: 2016
STRANGE BONES, Rock City Basement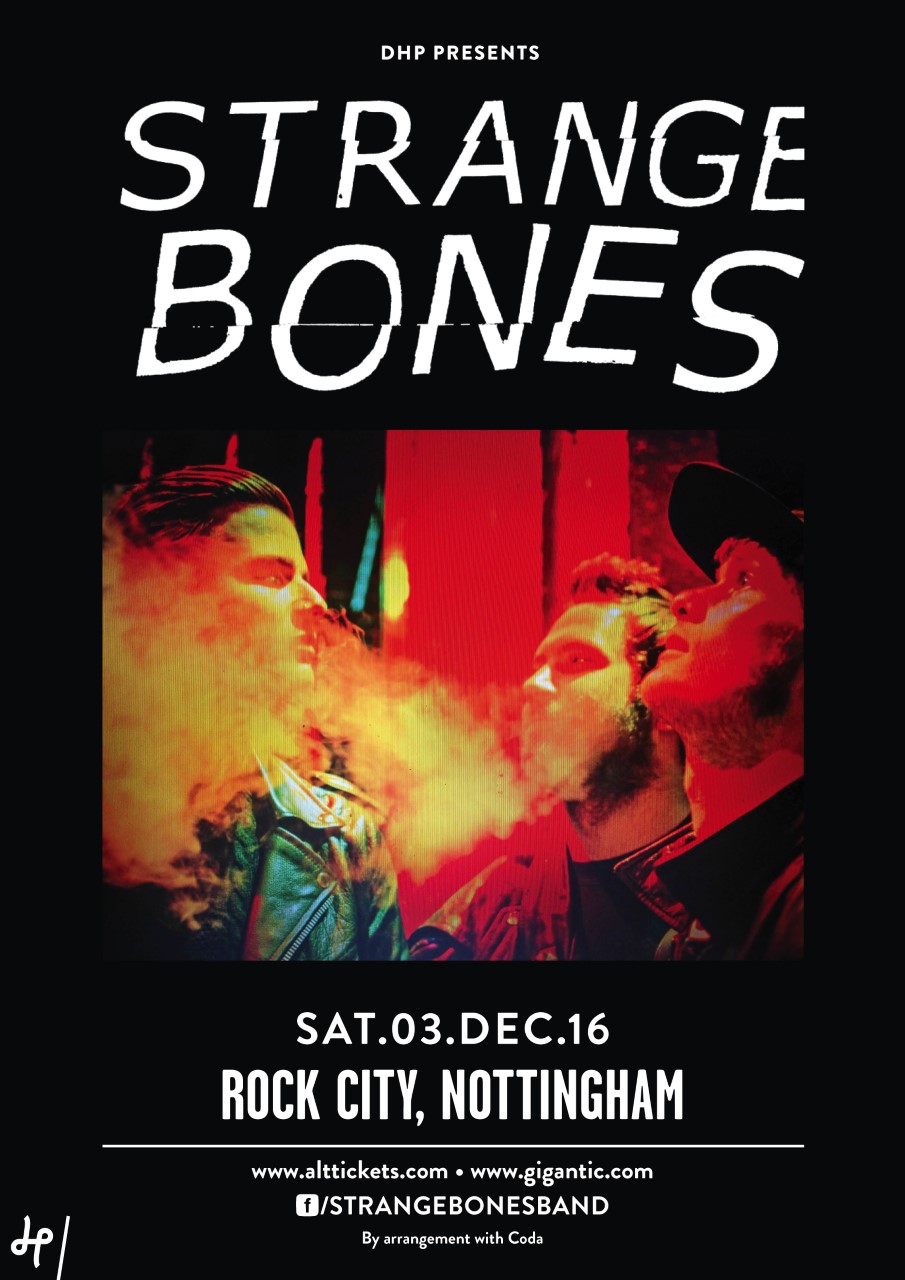 Who: Strange Bones
Where: Blackpool, UK
What: Unashamedly loud guitars with a real and raw edge.
About: Strange Bones are a trio from seaside resort Blackpool, consisting of two brothers and a childhood friend. "We've been playing as a band for just over 10 years I guess, since I was 11," says band member Bob. "Will and I are brothers and our parents surrounded us with punk rock and all things loud from a very young age. We met Spud on the skatepark when we were little nippers and I suppose years of jamming and just short of 1000 shows has left us with Strange Bones, which we birthed about a year ago." The band have been turning heads at Kerrang! Radio and BBC Radio 1 off the back of their debut single, Sick Of It All (SOIA), which was mixed by Dan Lancaster (Bring Me The Horizon, Mallory Knox, Don Broco).
Verdict: They may have little recorded material to their name – or at least little material that they've unleashed for us to wrap our ears around – but it's plain to see that Strange Bones are a very raw, and very real, bunch of musicians. Their debut single Sick Of It All is damn catchy, slick hooks and vibrant choruses amalgamate to deliver a real anthem and it's no wonder it's been getting them attention on national radio. Dan Lancaster may have branched outside of his comfort zones to work with the promising trio, yet the band were thrilled with the outcome of his work, and we have to agree he's done a great job. "We didn't know what to think when that first came about, he is such a fantastic producer of music but everything he does is so tightly wrapped (in a good way) and we didn't know if he would retain the rawness of the track. But FUCK he did a great job. His mix sounds massive and we love it. Exciting times ahead!" Bob exclaims. What's Next? "For us it's always been about the loud fuzzy rumble of playing a live show. We wanna gig gig gig then gig some more, to play all this new material 10 years of playing together has spawned. The next few years we wanna tour till we drop and release an album and a shit load of singles." Sounds good to us!
For fans of: Royal Blood, Slaves, Darlia
- http://www.bringthenoiseuk.com/201510/music/news/new-noise-strange-bones