The Rock City archives: 2017
THE PIGEON DETECTIVES, Live In Rock City Main Hall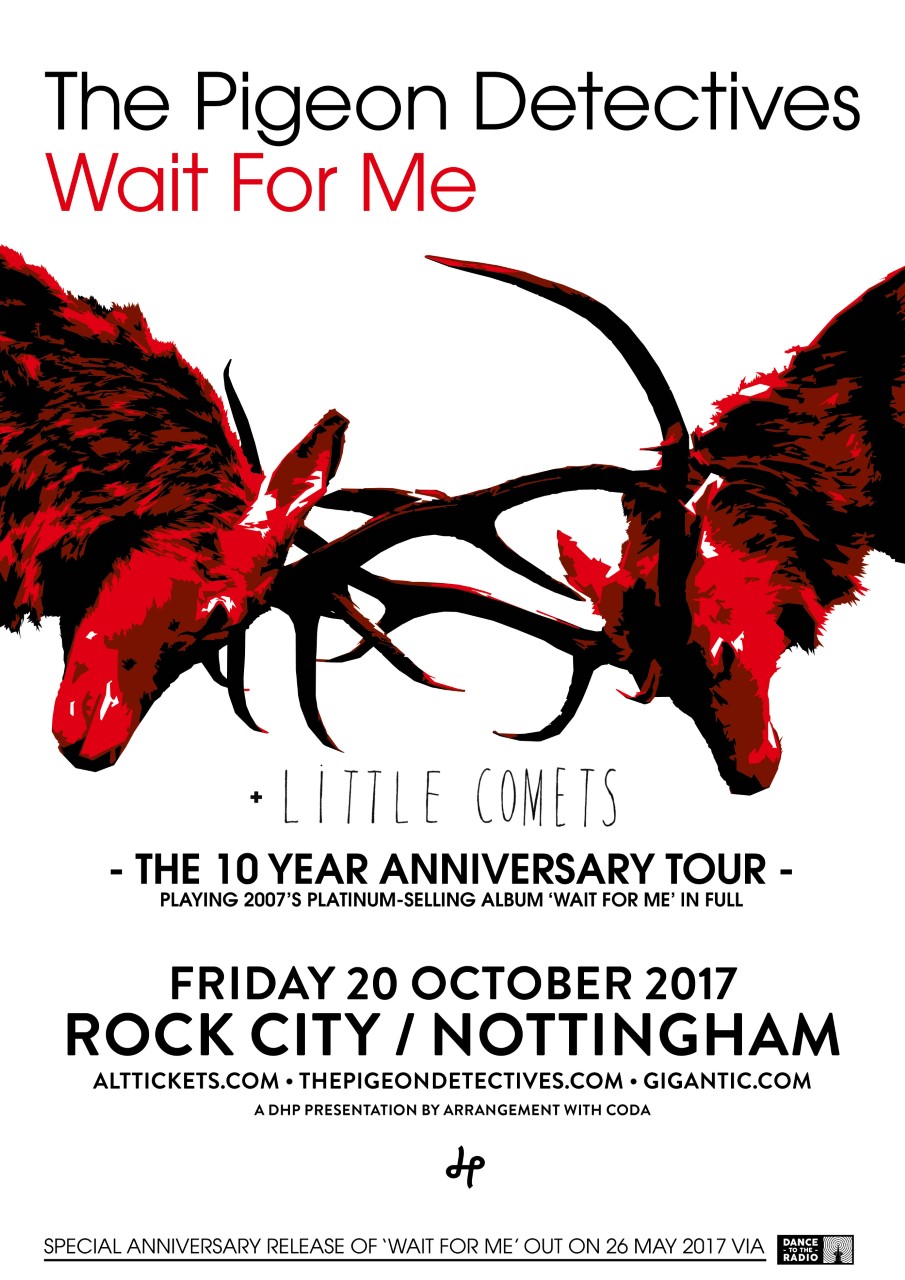 It's 10 years since we released our debut album – Wait For Me. Wow, what a decade!
We deliberately released this album just before the summer of 2007 as we wanted it to soundtrack people everywhere having a good time; summer holidays, garden parties, bbq's and summer festivals etc! It quickly became apparent as people took the record to their hearts that it was indeed for many (including ourselves!) the soundtrack of the summer…
Speaking to so many fans over the last decade has made us aware that this album really means something to a lot of people. 'It captured a moment in time and a certain positivity and hedonism that was sweeping through the country – life was great!'. For the opportunities and adventures that our debut album provided us with, we will forever be grateful!
For anyone that's ever been to see us live, you know the connection we have with our fan base is a special one. So we thought, what better way to pay homage to the album on its 10th birthday than to take it on tour and play it in FULL for the first time ever! That's right, we're going to do a WAIT FOR ME 10 year anniversary tour in November 2017 and you're all invited.
To accompany the tour, we're even releasing a very special '10th Anniversary Deluxe Edition' of Wait For Me. This will include ALL the original songs you know and love…PLUS, every single b-side recorded during those years!