The Rock City archives: 2017
NEW YEARS EVE 2017, At Rock City, Rescue Rooms and Stealth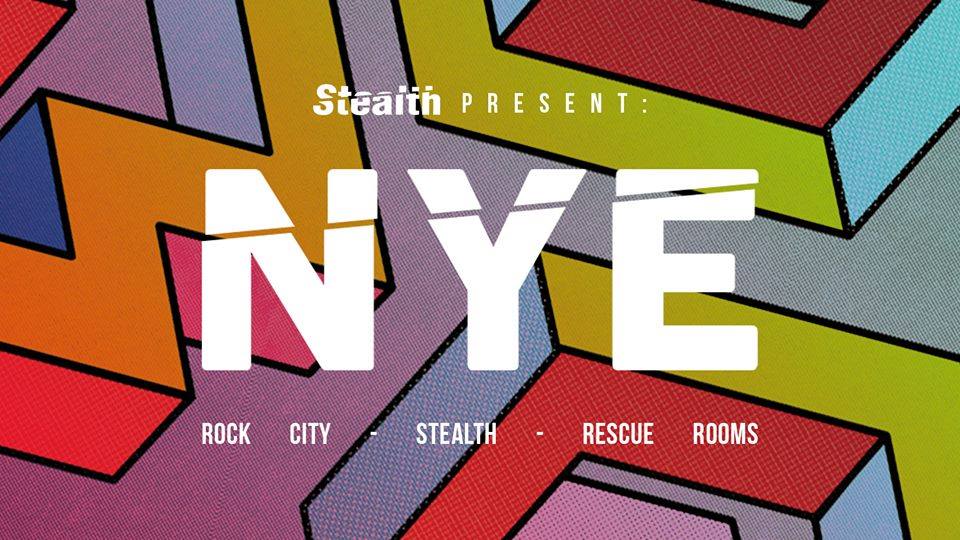 On Sunday 31st December we are throwing the biggest New Years Eve party in the Midlands - across Stealth, Rock City & Rescue Rooms.
▬▬▬▬▬▬▬▬▬▬▬▬▬▬▬▬▬▬▬▬
Tickets on sale now: http://bit.ly/2iE9tx5
▬▬▬▬▬▬▬▬▬▬▬▬▬▬▬▬▬▬▬▬
HEADLINER #1: https://tinyurl.com/Headliner001
HEADLINER #2: https://tinyurl.com/Headliner002
HEADLINER #3: https://tinyurl.com/Headliner003
HEADLINER #4: https://tinyurl.com/Headliner004
HEADLINER #5: https://tinyurl.com/Headliner005
Stealth New Years Eve
BICEP
SKREAM
ARTWORK
BASSBOY
DARKZY
DJ Q
LATMUN
MELLA DEE
PAWSA
REDLIGHT
▬▬▬▬▬▬▬▬▬▬▬▬▬▬▬▬▬▬▬▬
Last year's Stealth NYE party featured the likes of Cause & Affect. Darkzy, Detlef, DJ Q, Latmun, Mele, Monki, My Nu Leng, Redlight, Solardo & lots more!
▬▬▬▬▬▬▬▬▬▬▬▬▬▬▬▬▬▬▬▬
COMPETITION:
We have 5 tickets for our New Years Event up for grabs! To be in with a chance of winning all you need to do is click 'attending'/'interested' on this event, and tag the names of the 4 friends you would like to bring with you as a comment on the event wall below. Best of luck!
https://www.facebook.com/events/1897133697280713/
▬▬▬▬▬▬▬▬▬▬▬▬▬▬▬▬▬▬▬▬
Join the new Stealth (Nottingham) - Official Group.
▬▬▬▬▬▬▬▬▬▬▬▬▬▬▬▬▬▬▬▬