The Rock City archives: 2019
INGLORIOUS, Live in Rock City main Hall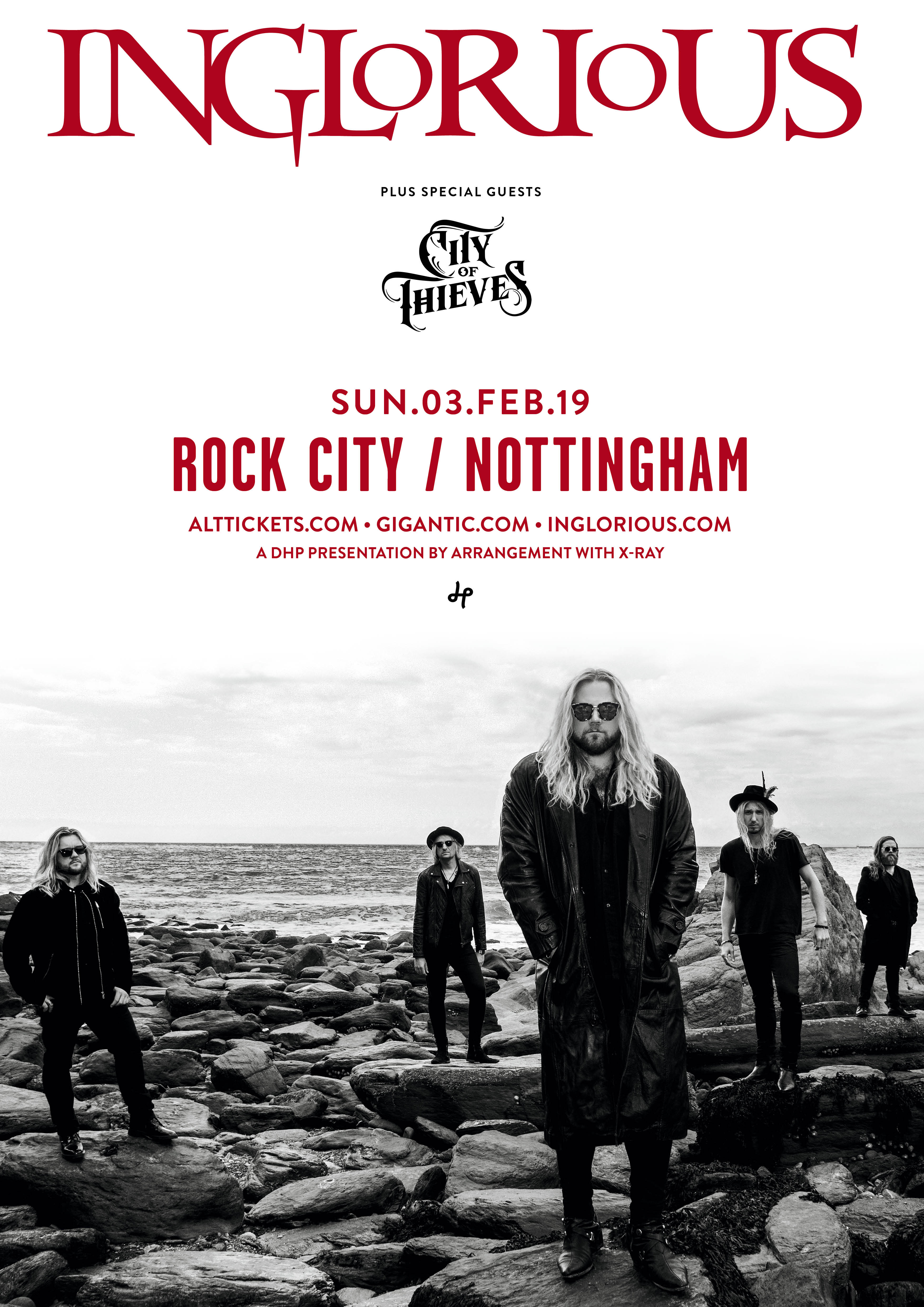 Inglorious are a British hard rock band with big ambitions. They dream of taking up the rock mantle from the likes of Black Sabbath and Led Zeppelin, and plenty of rock legends see them as the future of rock as well...
Brain May of Queen described them as a 'potent young Deep Purple', and Iron Maiden's producer Kevin Shirley who recently worked on their album Inglorious II said 'This is the best British band since, well, I could say the Darkness, but I really mean Led Zeppelin'.
Make sure you join us at Rock City for an epic rock n roll show!!