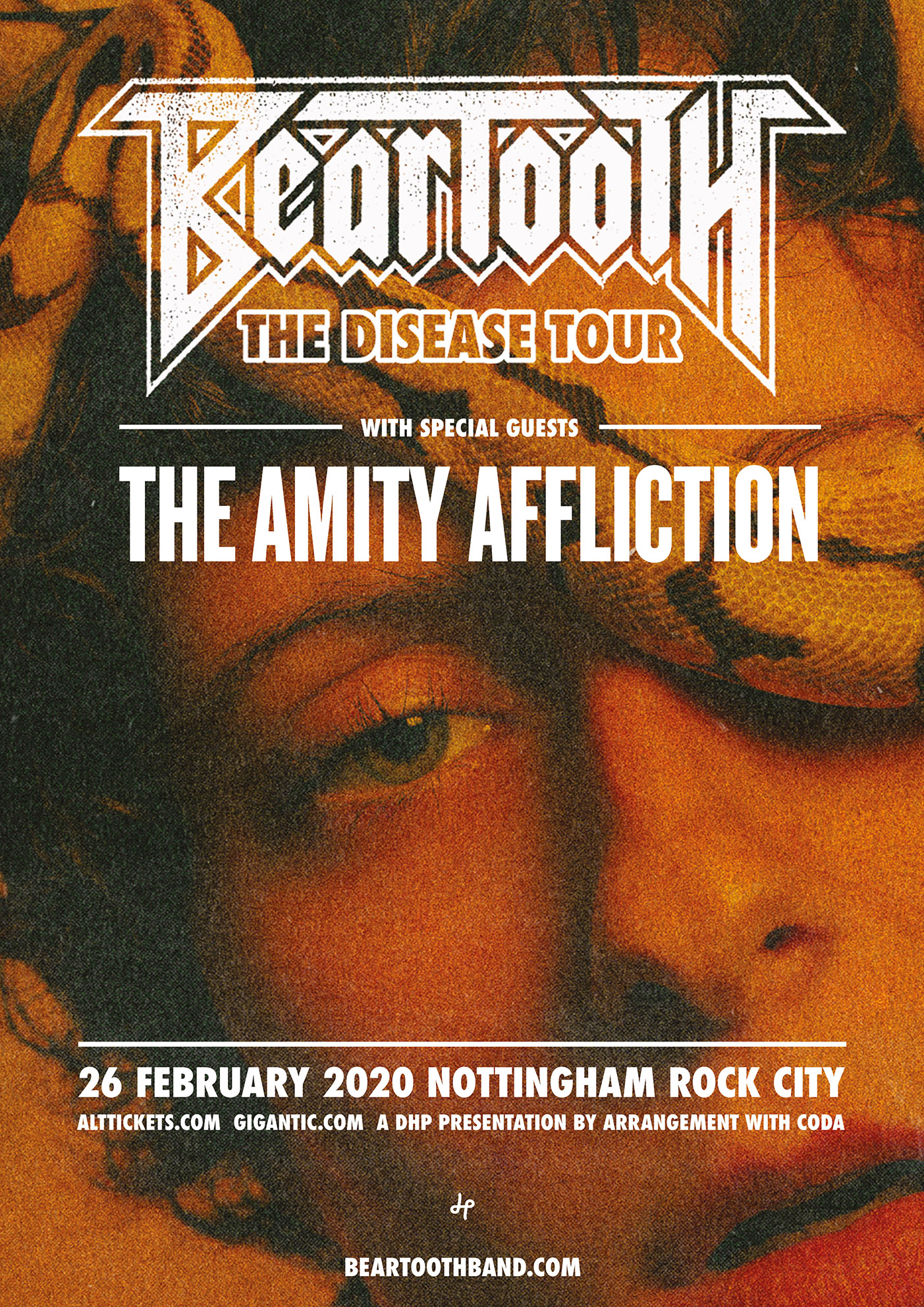 Ohio's hardcore punks Beartooth have been going strong since 2012, signing to Red Bull Records in 2013 and releasing 3 much-loved albums. Singer Caleb Shomo brought a punk sensibility from his previous band Attack Attack!, lending skills for catchy choruses alongside the band's thrashy, metalcore style with Rolling Stone saying that the "smarter, leaner Beartooth have anteed up the aggression with poppy hooks and slinky hardcore riffing". Their reputation for live shows is well known, and Caleb himself says "We just want to make fun, punk-rock, hardcore, wild music, play crazy shows and have a good time without any pressure from anything."
Bring on the craziness.
Support will be The Amity Affliction.