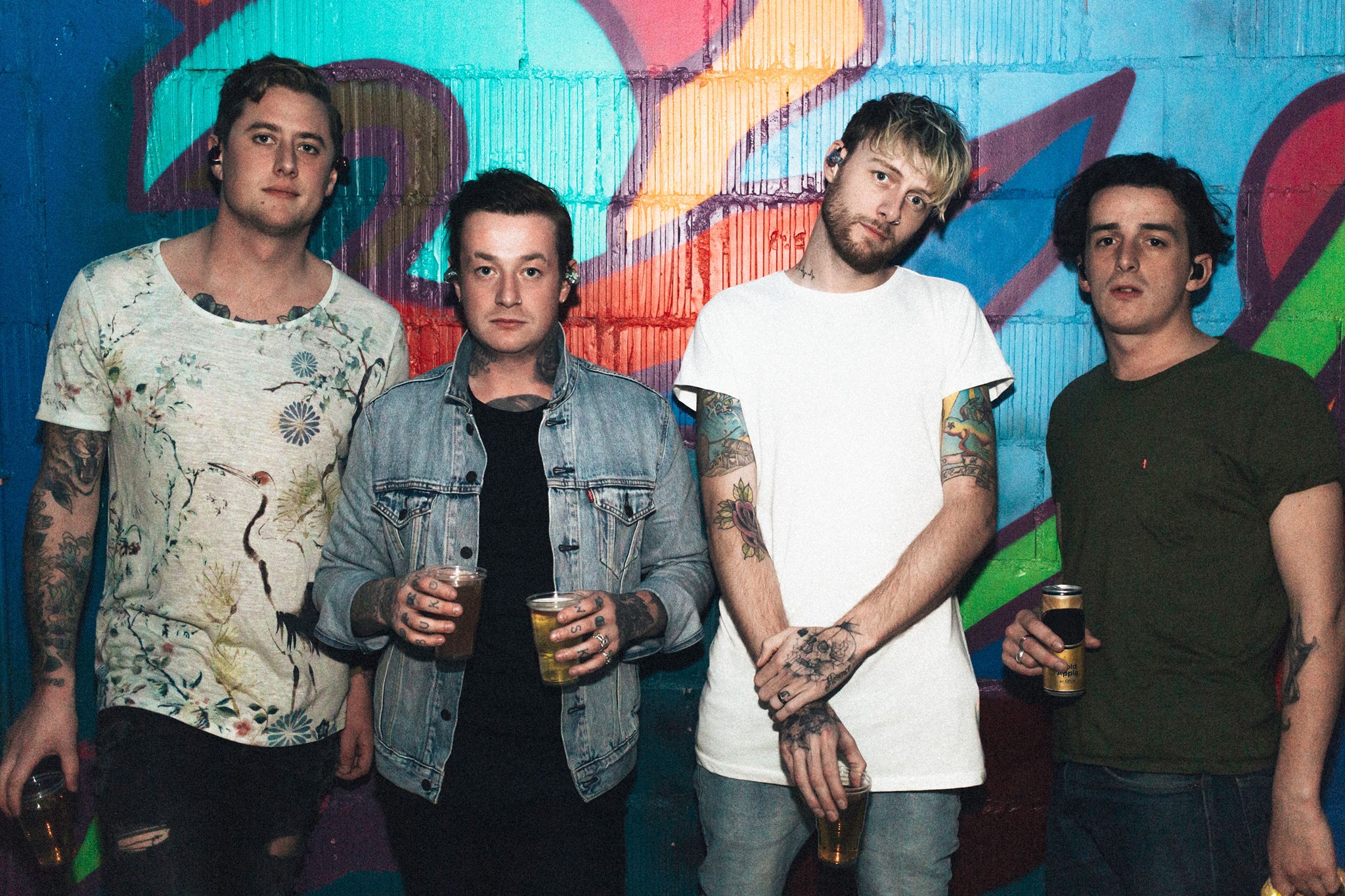 DIY – "a bright and bombastic record that harbours a darker underbelly"
Independent i – "huge choruses ready-made for Radio 1″
Dork – "They've never sounded more alive"
Kerrang –" Rituals is a bold, yet auspicious step forward"
Rock Sound – "a surprising, enjoyable new chapter"
As only one of a handful of British guitar bands to achieve a top 10 album in 2018 with their fifth studio album Rituals, UK 5-piece Deaf Havana can today announce a full European headline tour for 2019. The UK & Irish leg of the tour will kick off in Cardiff on March 15th and finishes in Dublin on March 31st.
James (Veck-Gilodi, vocals) says: 'We are all so excited to get back on the road as it will be over two years since we did our own headline run in the UK, and even longer since we played in Belfast and Dublin, can't wait to see you all again! It will be the first time touring Rituals as an album so will be great to play a lot of new songs from the record that we haven't played before. Mainly, I've just been itching to get back on the road in recent years, as I've really started to enjoy touring and finally feel at home being a frontman after years of struggling with it. Cannot wait to see everyone at the shows in March and I cannot thank everyone enough for continuing to support our band, it's the only thing that has kept us going for this long.'
Deaf Havana play London's O2 Academy Brixton on December 7th. This is the band's only UK headline show for the rest of 2018, and follows their festival exclusive performance on the Radio 1 stage at Reading & Leeds festivals in August, where they were billed second from the top.
A recurring theme on the album is one of struggle and redemption. Feeling secure of his place in the world for the first time in his life, James' lyrics cover the themes of disconnect, wrestling with the self and letting go of personal demons. The music is in turn introspective and joyous, with help from the London Contemporary Voices choir, who feature on 5 of the album tracks, including first single Sinner. Deaf Havana performed with the choir at Reading & Leeds festival, as well as at their only other UK show in 2018, when they played an intimate show at London's Union Chapel for the War Child charity as part of the BRIT awards gigs.