"ROYAL BLOOD DEBUT TWO NEW TRACKS AT THEIR INTIMATE ROCK CITY GIG"
Royal Blood returned to Rock City for their third gig, as part of their underlaying warm-up tour for Reading and Leeds fest at the end of this month.
The rock duo consisting of Mike Kerr and Ben Thatcher are taking a break from writing their third album to do an intimate UK tour of only Southampton, Newport, Dundee, Nottingham and Margate. This interrupts their European tour which included gigs in the cities of Warsaw, Pola nd and Moscow, Russia.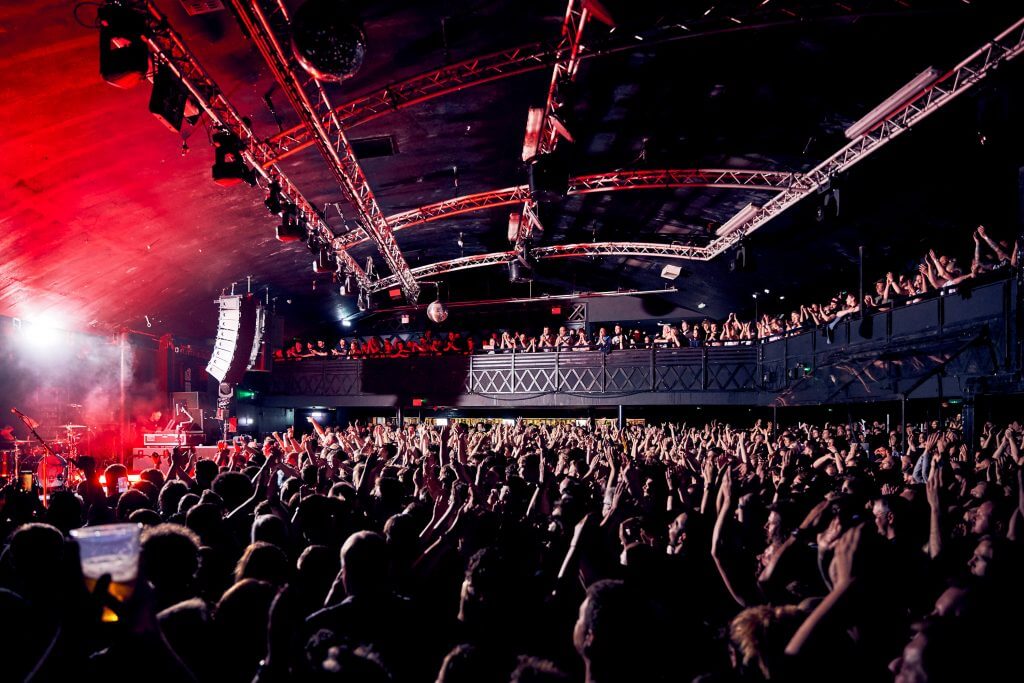 Royal Blood can be described as an "indie band for metal heads and a metal band for the indie kids – a genuine crossover that everyone can vibe with".
The Brighton pair treated their crowd to a 16-track set, consisting of highlights from both albums as well debuting two brand new tracks, 'Boilermaker' and 'King' from their highly anticipated third album.
Kerr stated in an interview with NME, "sometimes there's a fear of the old songs feeling stale to us but they're still just so fun. Even some of the classics that we've played for nearly five years still hold up." And their gig at Rock City affirmed that their classics are probably the ones that get the crowd the most hyped. From mosh-pitting to head-banging tracks like 'Figure It Out' and 'Little Monster'.
Usually the band's gig involves only Thatcher and Kerr on stage but for this gig they were joined on stage with a pair of backing singers, who joined in for 'I Only Lie When I Love You'. The two backing singers add higher harmonies to Kerr's rugged shouts – this adds a new depth to the performance.
Throughout the gig, both Kerr and Thatcher fully engage with their audience and never forgot their roots as they continually show gratitude to their fans and credited them for giving them their platform.
Thatcher's impeccable talent was given the spotlight during 'Little Monster' when Kerr exited the stage leaving Thatcher to encapsulate the audience in a break-neck, head-banging drum solo that would leave you with whiplash!
Thatcher's drumming style was a highlight of this gig and the intensity of it shook the crowd. Drawing inspiration from a realm of talented drummers including Roger Taylor of Queen, Jon Theodore of Queens of the Stone Age, Thatcher admits that it was his introduction to the Red Hot Chilli Peppers and the drumming of Chad Smith that made him pick up a set of drumsticks. Going from a Harry Potter sized cupboard to some of the biggest stages in the UK like Alexandra Palace, Thatcher's drumming skills have ensured that he doesn't blend into the back of any stage.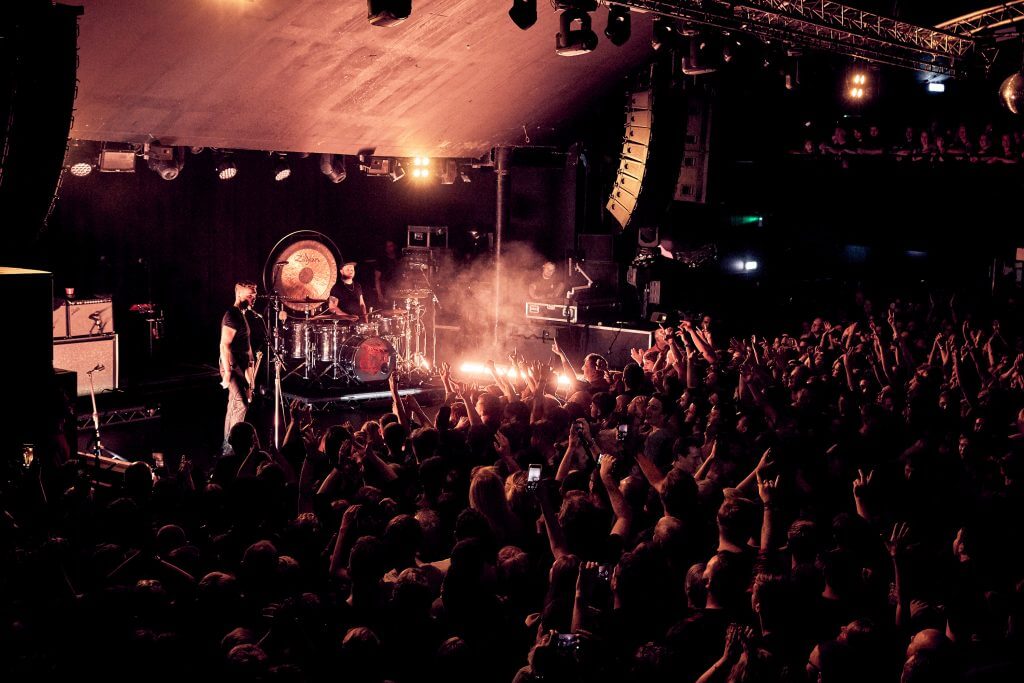 What makes Royal Blood's rock aesthetic unique in comparison to other bands, is the fact that despite there only being two members, the band itself experiments with a range of instruments at the same time. Kerr's style is particularly notable in that he uses several effects pedals that allows his bass to sound like a standard lead guitar. The intricacy in tracks such as 'Hook, Line and Sinker' where Kerr uses two guitar strings and two bass strings to get more reach on the scale. Details like this are perhaps why the band has seen its success in the music industry so quickly.
Their second album 'How Did We Get So Dark?', which pipped Lorde's Melodrama to the No.1 album spot in the UK was generally well received from critics and were praised for their song-writing and production which were well executed. The ending of the same-titled track itself was deemed by Kerr to be almost like a "Rubik's cube" when speaking to Music Radar. He explained how trickier songs like this prove to him the peak of his ability and admits he often goes into a daze when performing and just do it as there's too much to think about it that he just can't. On stage during this song, the passion Kerr puts in proves the talent he embodies.
The duo treated their fans to two new songs that are assumed to be off their forthcoming album. When speaking about their new material to NME, Kerr explains how they're very much "in the middle of it". From listening to their new records we can expect the standard of the band to only get better. Kerr revealed how they're not in a rush to put out anything average, and that some of their new stuff has "changed the temperature of the water a lot". Which leaves them intending to put out a whole album of hot, new tunes.
There's no better way to introduce some new music to your fans at an intimate gig. And the reception from the audience towards these new tunes makes us even more excited for the new album to be released.
The electricity of this gig left you with the hair on your arms on edge and a feeling of absolute wonder. The power of two individuals to capture the audience's attention and have presence of the entire stage takes real talent – a talent that Royal Blood have taken to a whole new level.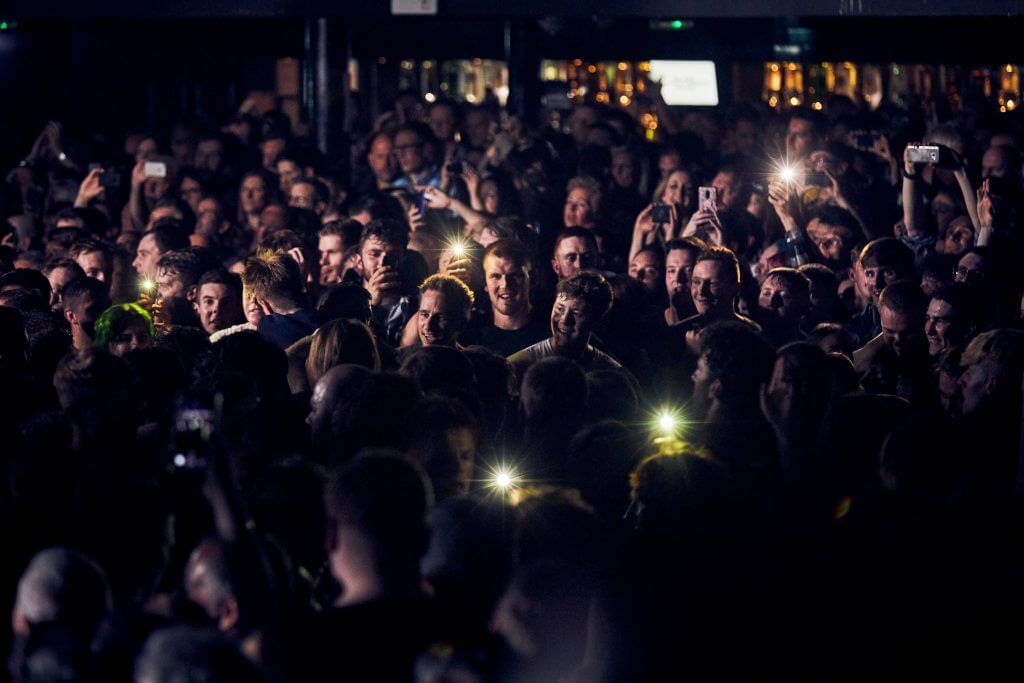 Words: Taylor Archer
Photos: Guy Bettison