The Rock City archives: 2016
COLDRAIN (in the Basement), Live in Rock City Basement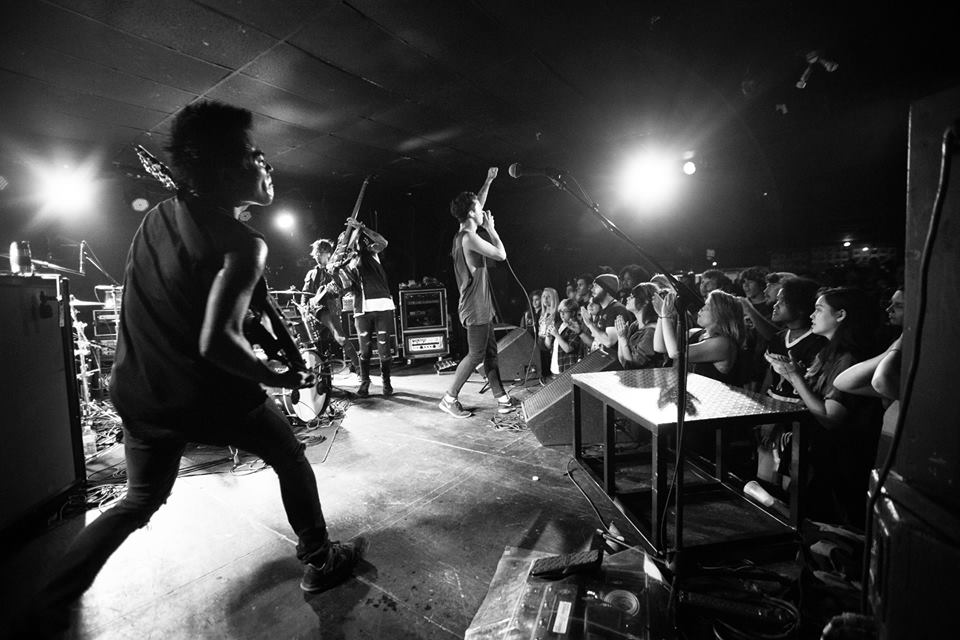 Coldrain, hailing from Nagoya, Japan are sometimes likened to their country-mates Crossfaith, which is a bit lazy in all honesty. There is about as much of the electronica-laced metalcore on 'Vena' as there is jam in the Atacama Desert. Simply likening them to another band from the same country is like comparing Fleshgod Apocalypse to Antonio Vivaldi because they're from Italy.
Admittedly, at times you can hear some similar-sounding riffs, but that is mostly because they draw on a couple of similar influences in the guitar-playing. There's honestly far more of a later-stage Papa Roach (who's singer Jacoby Shaddix even appears on 'Runaway') vibe, particularly in the vocals, than there is many other notable comparisons. Just listen to 'Words Of The Youth' – that intro and verse could easily have come off any Papa Roach or even Static-X album.
The electronic elements are there, but rather than bring them to the fore as Crossfaith have done, they are used more to boost the sounds that are already there; 'Divine' is a good example of this, in which the synth backing chords bolster the vocals in the chorus, in a similar way to how they're used in many of Breaking Benjamin's work.
The thing that Coldrain have got down, perhaps even to an extent that many bands over twice their fanbase could take good notice of, is how to do a good chorus. Even on only first listen tracks like 'Gone' have you bouncing around your room banging your head until you accidentally brain yourself on your wardrobe. It's a sign of quality songwriting and good production that songs that are actually so simply done can have such a slamming impact.
'Vena' takes influences from all over the place; Papa Roach to From First To Last; Bullet For My Valentine to Static-X; Breaking Benjamin to The Used. It takes the best parts of these sounds, mixes them all together and occasionally doesn't get the mix quite right – 'Vena' is by no means a perfect album. But by God when Coldrain really bring out their best is it some damn fine rock music.
ANDY LEDDINGTON - Punktastic