The Rock City archives: 2016
CABIN BOY JUMPED SHIP (In The Basement), Live in Rock City Basement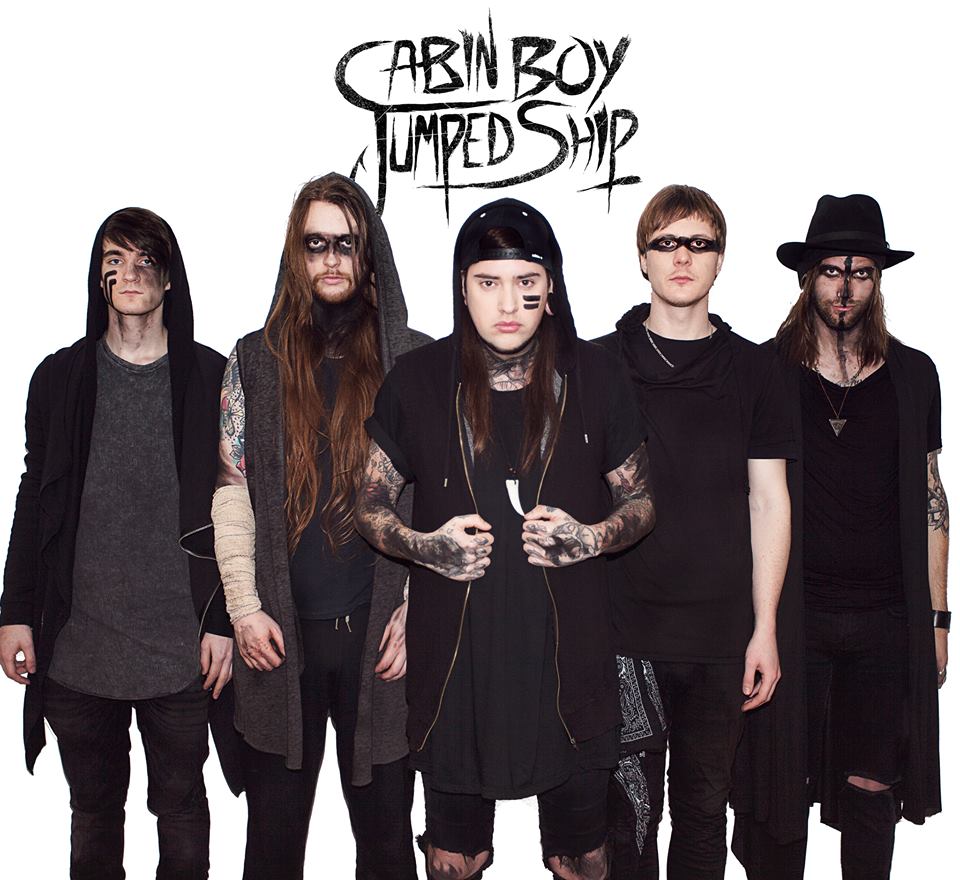 Genre: Electronic/metal
About: Cabin Boy Jumped Ship are equal parts a modern metalcore band and a digital electronic music collective in one unit. Harsh bass heavy Dubstep and Synthesizer sounds and more familiar metallic groove riff breakdowns are seamlessly blended with harsh screamed and clean vocals, dynamic and innovative drum playing and also refreshing interpretations of the latest club and mainstream sounds tailored for a more alternative audience. Constant catchy hooks and detailed melodic ideas help bring together the bands natural sound and create a flowing style completely unique to them. The songs are tuneful concise and passionately delivered but occasionally the music is very brutal but keeps the aggressive edge whilst retaining accessibility for a wider demographic.
The band of 5 musicians seek to create and inspire fresh new and unusual music that crosses over multiple styles and genres without sticking to a set formula. The UK scene responded well to the bands new approach as Within a year of forming from nothing CBJS had shared stages with bands as eclectic and diverse as Eskimo Callboy, The Algorithm, Bleed From Within,Hope Dies Last and Continents amongst many others. The band have made a name for themselves with a powerful stage presence and live shows that have often descended into party style chaos from the energetic audiences.

CBJS have acquired a passionate and dedicated fanbase through dedication, constant fan interaction and regular memorable performances all across the UK including a debut full headline tour of England in late 2014. The band aim to deliver a positive message through their music and hope to help inspire others to live their dreams and never back down. With the 1st EP Voices already long since released and available digitally across the world and a brand new EP set for release in 2015 the future looks very bright for the band. CBJS will continue to move forwards and make progress, and attempt to provide the freshest underground sound track to get you through your days.