The Rock City archives: 2017
J HUS, Live In Rock City Main Hall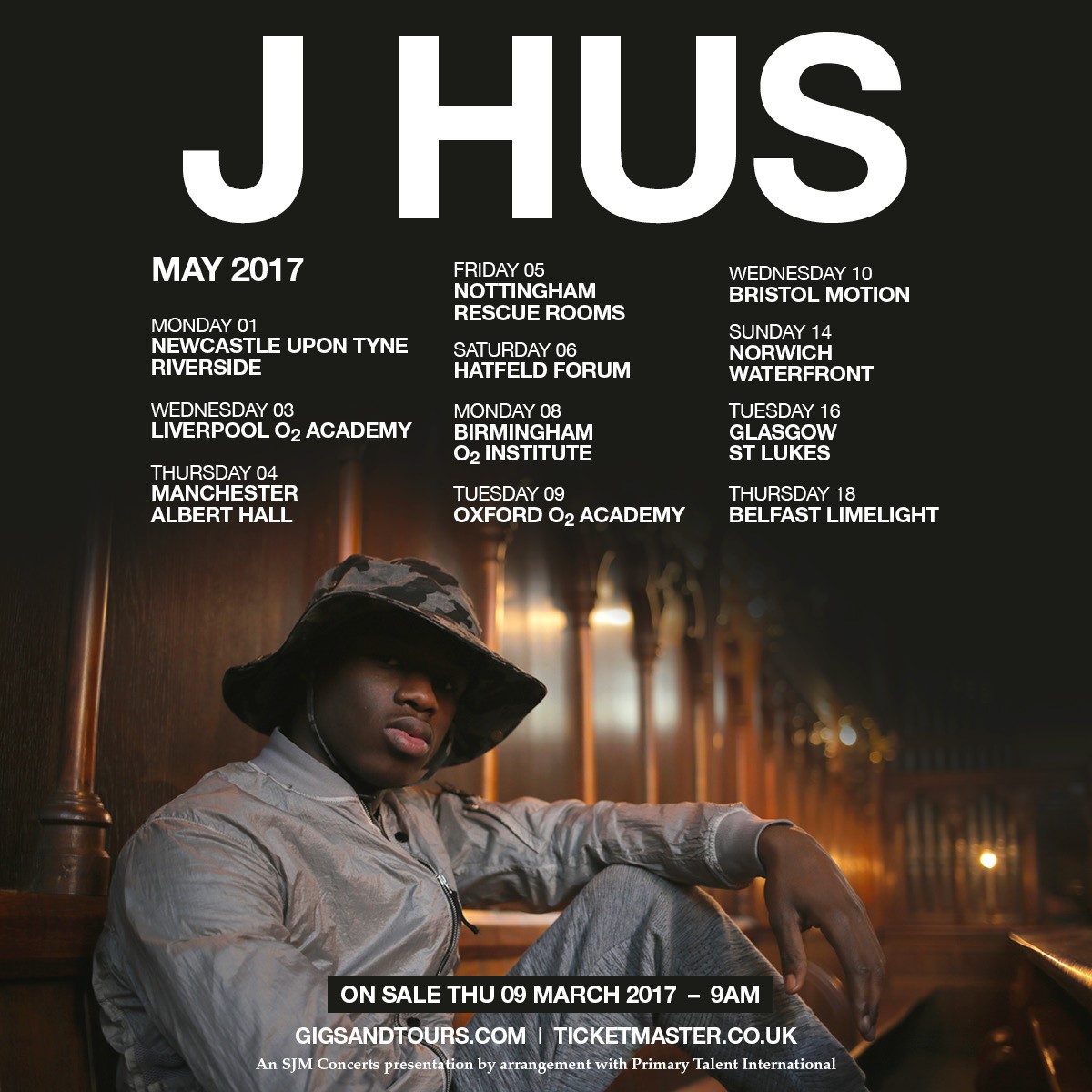 The Stratford MC reflects on the huge success of his debut album 'Common Sense' and reveals that he wants to get even bigger
It's a hot, sticky London afternoon when NME meets J Hus at a photography studio in Farringdon. Ambling through the door decked out in a grey Nike tracksuit, he courteously shakes the hands of everyone in the room and, as we sit down, apologises for his tardiness: the energy-sapping lunchtime sunshine almost made him fall asleep in the back of his Addison Lee cab on the way to the interview.
But you can excuse Hus if he's in need of a bit of shut-eye – he has had a mad year, after all. The east London MC, whose versatile, genre-hopping sound defies simple description – one track will see him sing sweetly over some dancehall rhythms, the next spitting rugged bars on the filthiest grime beat, before swerving into anything ranging from Afrobeats to garage, via R&B – released his debut studio album 'Common Sense' last month, which charted at a hugely-impressive number six in its first week.
It's a deserved slice of success for the prodigious and much-hyped 22-year-old, who can certainly count himself as one of the UK's next big hopes for international stardom – even greater things, which surely include a crack at breaking America, await.
Read the full interview at http://www.nme.com/blogs/nme-radar/j-hus-interview-common-sense-2085507#RWUIuqYmResVAPeC.99