The Rock City archives: 2017
DEAD ON ARRIVAL, Live In Rock City Basement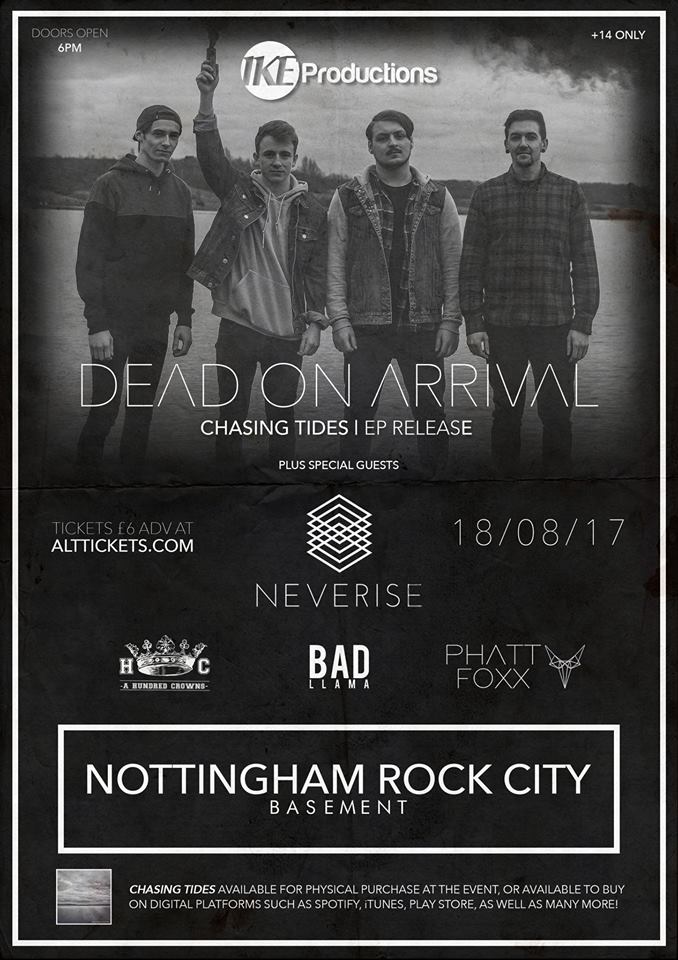 Dead On Arrival was formed in 2011 and is a 4 piece metal band from the East Midlands.We consist of Jack (singer and rhythm guitarist), George (drummer), Ben (lead guitarist) and Connor (bassist).
Our passion is to write, produce and release our own music and then play it live and LOUD. On the back of our 2014 EP "Runners" we have just released our first full length debut album "From the Ashes".
Our musical style is hard to stereotype, choosing to allow our song writing to not be constrained to any particular genre allows us to create unique hard hitting tracks. The album's mesmeric opener "Light Me Up" sets the scene as we take a musical journey through powerful, pit filling tracks such as "Weak at the Knees" & "Breaking Out". The intricate structure of "Ashes", the albums closing epic, proves our ability to diversify without losing our identity
The album's tracks delivers an extra punch when played live with all the aggression and energy that you'd expect from a band so young and raw.