The Rock City archives: 2018
JUNGLE, Live in Rock City main Hall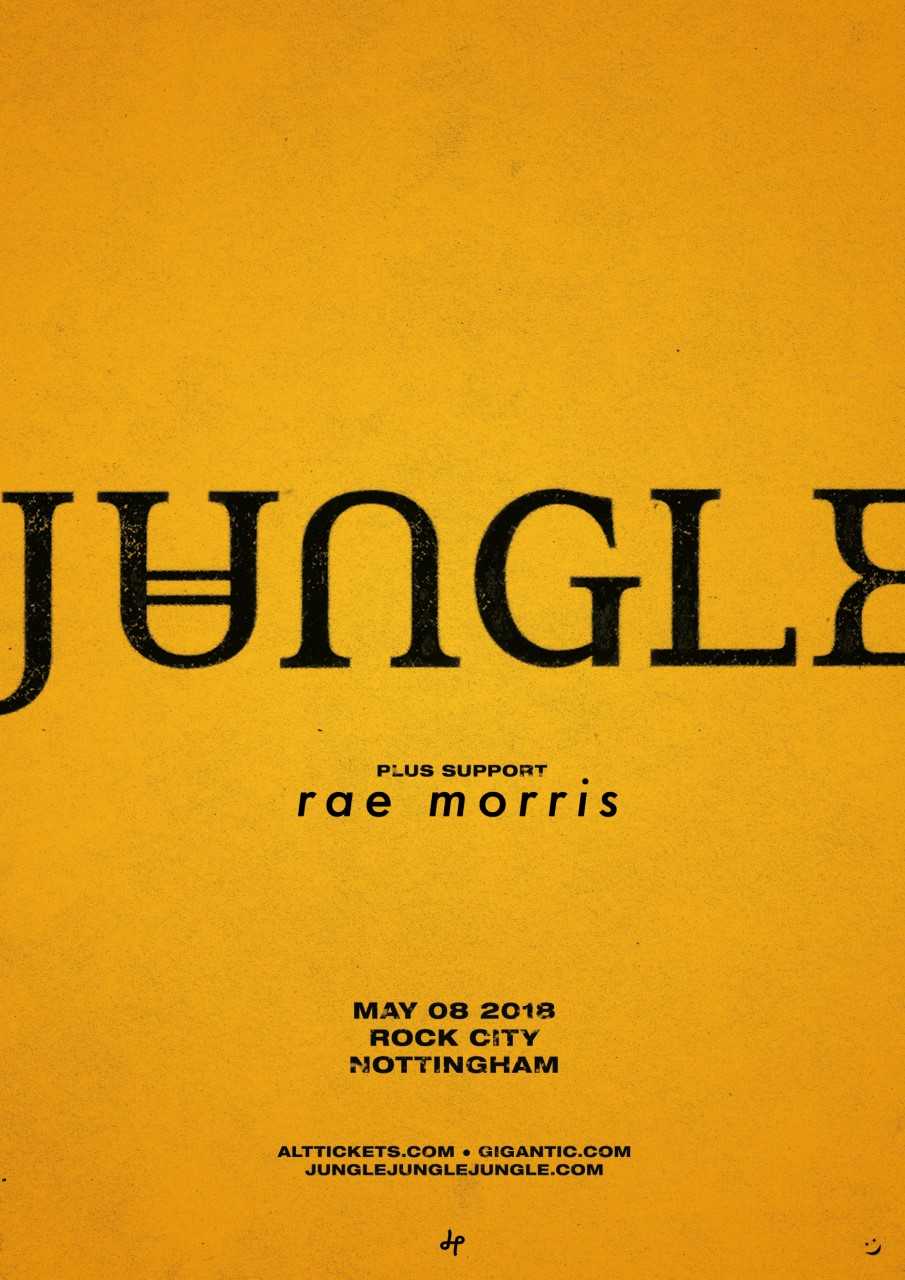 Friday, February 9, 2018 - Today Jungle have announced a run of new live shows confirmed for this April in North America and May in the UK and Europe (full list of dates below). Jungle, who are known for their mesmeric modern soul and thrilling seven-piece live band, will return to the festival stage this spring with appearances at Coachella in Indio, CA and Art Rock Festival in Saint-Brieuc, France.
Josh Lloyd-Watson and Tom McFarland, the production duo behind Jungle, have been splitting time between London and Los Angeles for the making of their forthcoming second album that they described to Q Magazine as a, "Post-apocalyptic radio station playing break-up songs. It's like you're tuning into a fucked -up station, catching little bits." The in-the-studio interview also revealed that late last year Jungle took a break from the recording studio to "road-test new material to intimate crowds…(which) constitutes part of their second album's recording process" and as Lloyd-Watson further explained to Q Magazine, "We're playing the tracks live, gauging the reaction, and tweaking the record..It's made it better."
Last Call with Carson Daly on Tuesday aired two songs from the group's recent sold-out show at the El Rey Theatre. Known for capturing artist performances in Los Angeles, the show aired a new song fittingly titled "House in LA" and "Platoon," a song from Jungle's self-titled debut.
Check out Jungle on Last Call With Carson Daly: House in LA | Platoon
Jungle are based around a core musical duo of lifelong friends, Josh Lloyd-Watson and Tom McFarland, and live the act expands to a seven piece group. In 2014 Jungle released their acclaimed, eponymous debut album on XL Recordings. Featuring crossover singles 'Platoon', 'The Heat', 'Time' and 'Busy Earnin', Jungle was described by Q magazine as a "brilliant, joyous, unsettling debut" and by NME as "the pop-art album of the summer". Meanwhile in the US, New York Times described the album as "a beguiling and promising introduction" while Rolling Stone praised its "supra-Pharrell falsettos over bouncy bass lines and light, airy funk-pop." The groups debut album was shortlisted for the 2014 Mercury Music Prize, nominated for 'British Artist Of The Year' at the BBC Music Awards, named iTunes' 'Best New Alternative Artist Of 2014' and featured as one of Spotify's 'Top 5 Breakthrough Artists'. A certified Gold record in the UK, Jungle has sold over 500,000 albums globally. Meanwhile Jungle has headlined sold out tours across the globe, including performances at iconic venues New York City's Central Park SummerStage and Los Angeles' Hollywood Bowl.