The Rock City archives: 2018
ROCK CITY PRESENTS: SHAMROCKS & SHENANIGANS, RC's famous St Patricks Day club night!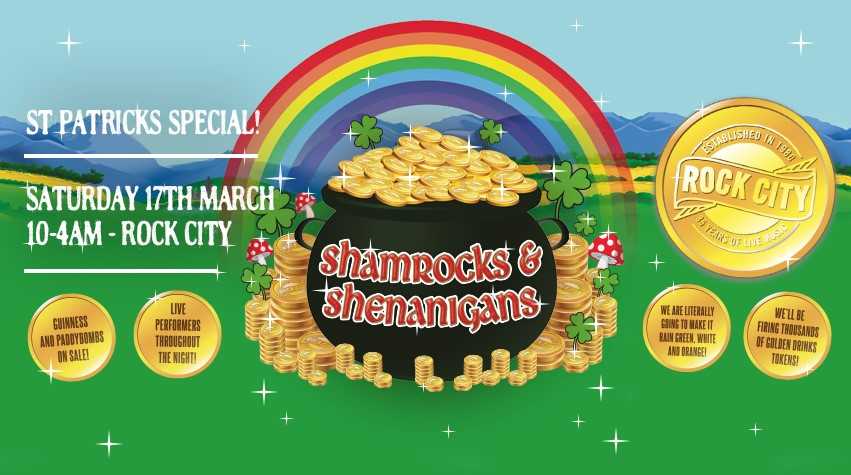 On Saturday March 17th we will be celebrating the feast of St Patrick in true Rock City style... We give you: 'Shamrocks & Shenanigans'
Raining golden drinks tokens
Opening early at 9, Closing at 4!
Guiness, 'Paddy Bombs' & 'Paddy Juice'
3000+ party people last year - Don't miss out this year
Real life Leprechauns
We are literarly going to make it rain green, white and orange
Find out what's really at the end of the rainbow...