The Rock City archives: 2018
POLY-MATH & COLDBONES (now at The Bodega), Live at The Bodega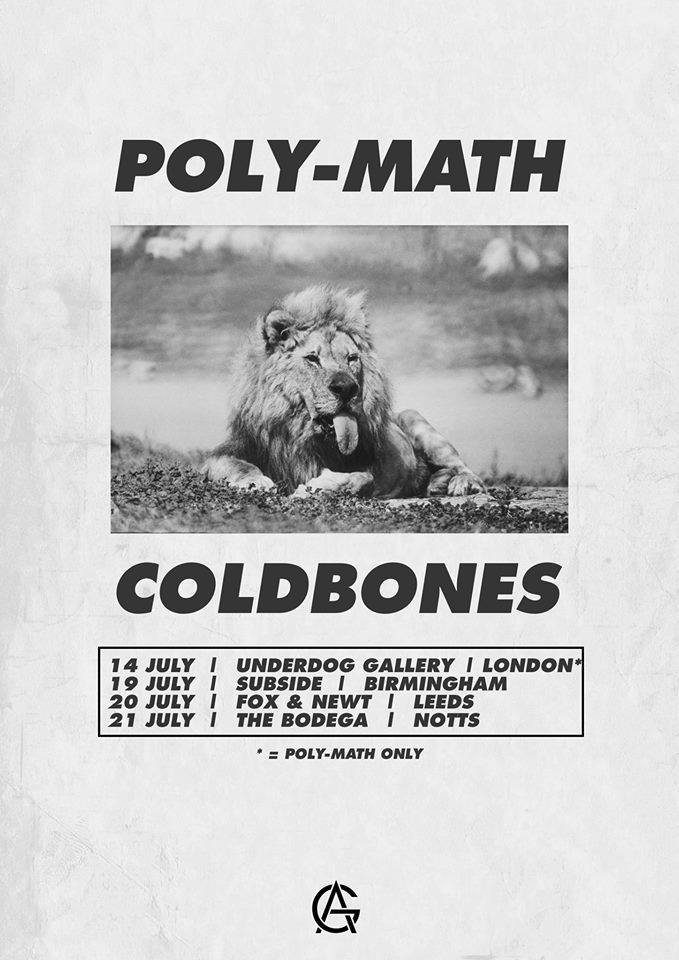 * This show is now at The Bodega *
*Original Tickets still valid*
Poly-Math and Coldbones head to Rock City for a co-headline show as part of Hey Hey Hey!!
Poly-Math: Polymath make densely layered, off kilter instrumental Math-Rock that leans on the heavier elements of the genre reminiscent of early Battles, The Mars Volta, and ASIWYFA. Polymath seek out new levels of complexity in their music whilst never straying too far from a neatly arranged composition.
Coldbones: Combining elements of prog, shoegaze, metal and atmospheric soundscapes, Coldbones present a fresh and engaging take on post rock. Intelligent arrangements and atmospheric layers are plentiful and there are many curve-balls to shock and surprise, which are masterfully weaved into eight concise tracks.