The Rock City archives: 2019
WHITE LIES, Live in Rock City main Hall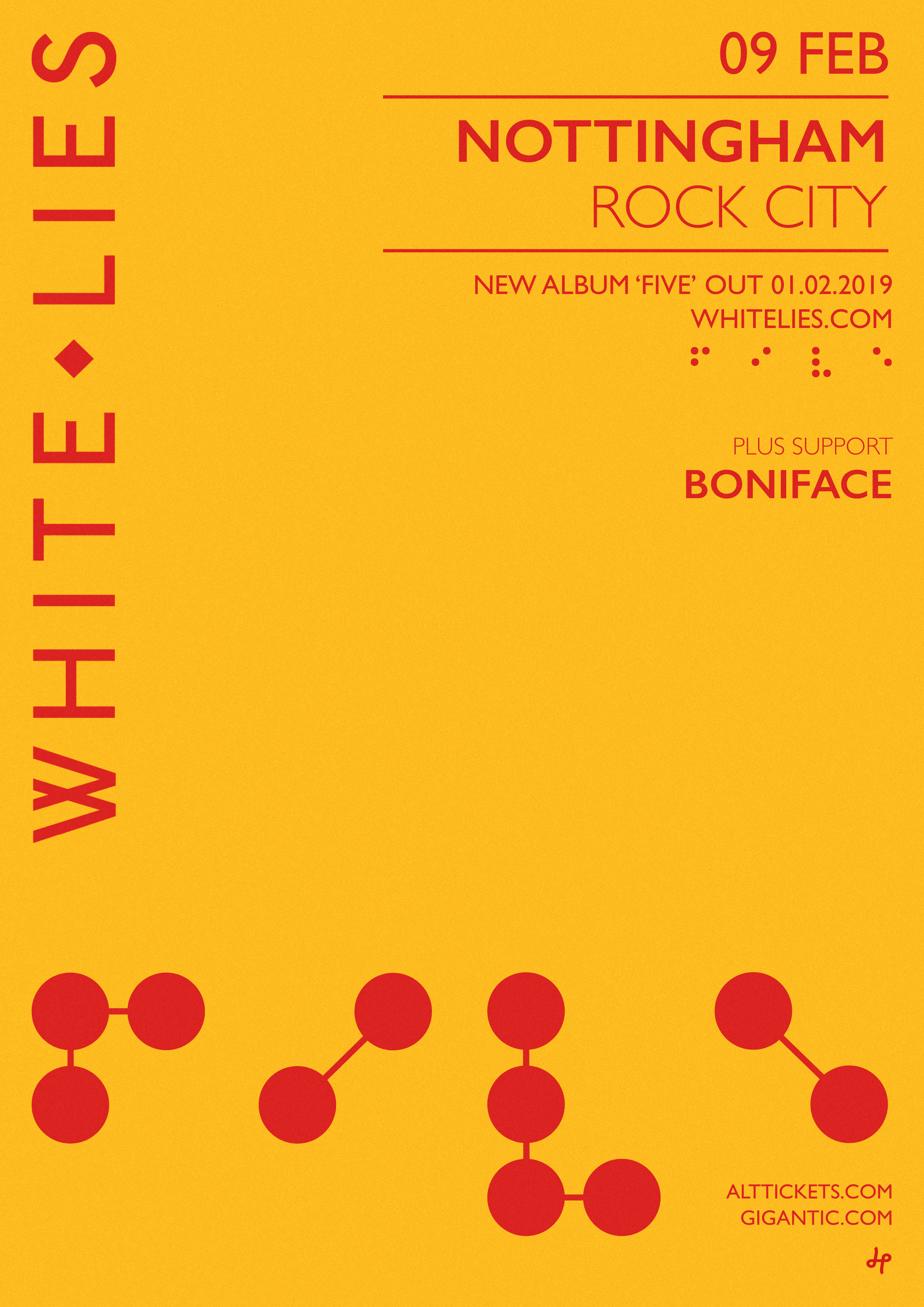 17th September 2018: White Lies have today released details of their forthcoming new record 'Five', as well as premiering 'Time To Give', the first new song from the album.
The new album 'Five' will be out on February 1st 2019, which is a whole decade after their debut dropped in 2019. 'Five' was recorded between the UK and the USA, and in a poetic move the band worked with songwriter Ed Buller, who also worked on their debut back in '09.
Discussing the new album and their 10 year anniversary, White Lies said:
"This is a mile stone record for White Lies.
"It marks our decade as a band, which has pushed us to expand our sound and reach new territory artistically – it marks the start of a new and exciting chapter for us."