The Rock City archives: 2019
CARCER CITY (Beta show), Live at Beta Rock City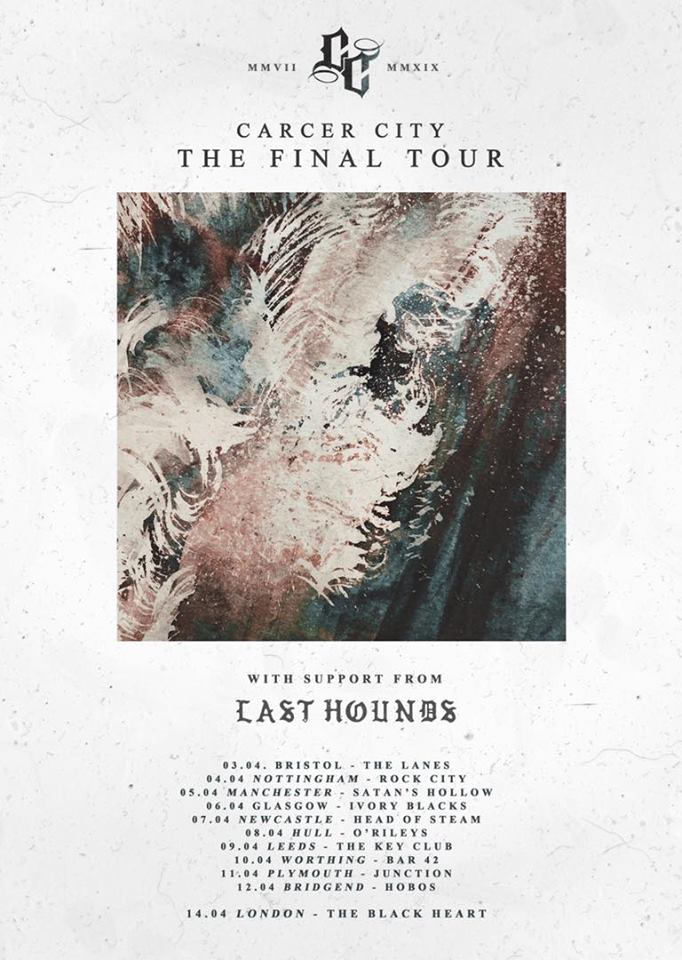 The Final Tour:
"We have a bittersweet announcement.
We have a new E.P. called "Silent War" and it will be available from March 25th. Our first single will go live in just under a week on Thursday February 14th.
This, however, will be our last record. As with all things, they must come to an end and our time has finally come. Put simply, we are all at a point in our lives where the band lifestyle just isn't sustainable anymore.
We have been incredibly lucky to have the opportunity to do the things we have done over the past 12 years as a band. We will all remember the times we had on and off the road and would like to say a massive thank you to everyone who's ever been involved - industry folk and fans alike. Thank you for everything.
To celebrate the good memories and as a final farewell we will be doing a final UK tour this April. We hope you will be able to come and party with us one last time!
"In the ebb and flow, we'll always be here..."
- CC x "