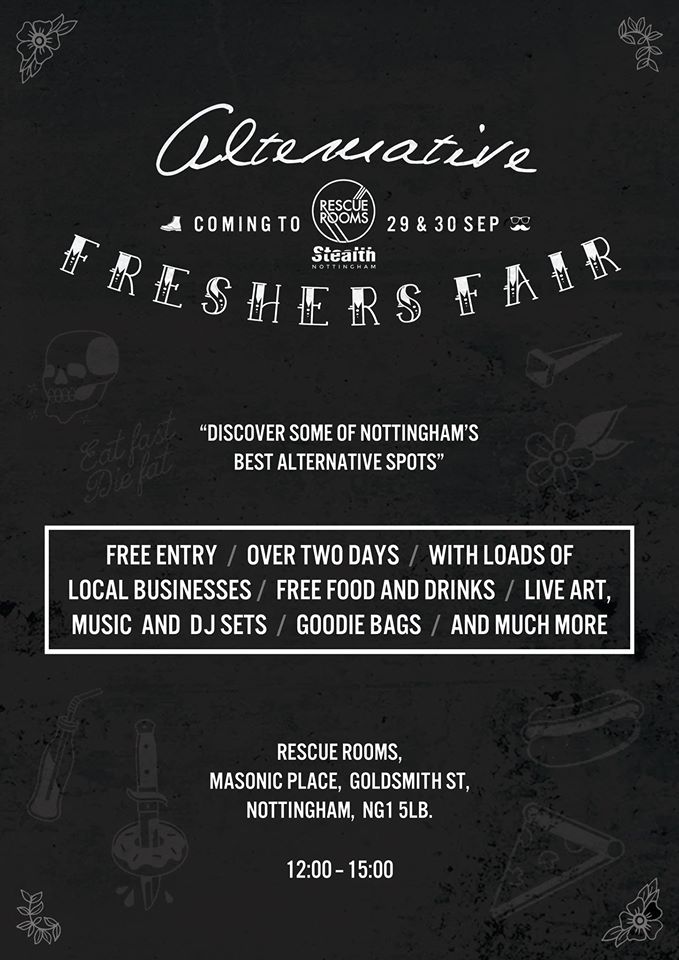 Rescue Rooms will be proud to host the fourth Alternative Freshers Fair, a free event for Nottingham's students and alternative businesses.
The Madness begins at 12noon til 3pm on both Thursday 29th & Friday 30th September.
To be expected :-
*Free Entry
*Live Music
*DJ'S
*Giveaways
*Food and Drinks
*Niche Businesses
*Live Art
*Discovering the Alternative side of Nottingham
*So much more….
This'll be unlike any other freshers fair. So come along, invite your friends and experience some of the best alternative things Nottingham has to offer!
Just join the event page for updates and more information: https://www.facebook.com/events/294587237573839/