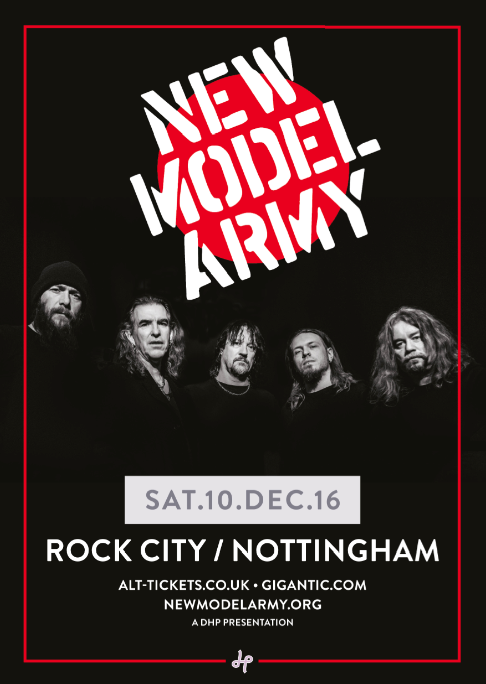 Genre: Post-punk, alt rock
About: Now into their 37th year, New Model Army show no signs of slowing down. "Between Dog And Wolf" (released in 2013 – together with it's sister mini-album "Between Wine And Blood" in 2014), marked a major creative resurgence in the band's long story. It received some of New Model Army's best-ever critical reviews and was their most successful album in more than 20 years, charting top 30 in UK and Germany. Meanwhile, Matt Reid's 2014 feature-length documentary movie on the band ("Between Dog and Wolf – The New Model Army Story") was shown in cinemas and at film festivals across Europe and recently became available on DVD, telling the story of this most unique of bands.
And late this summer will come a new, completely different animal – the band's 14th studio album: "Winter". For now, the band remain tight-lipped about its contents – except to say that they're really looking forward to getting out and playing it live.