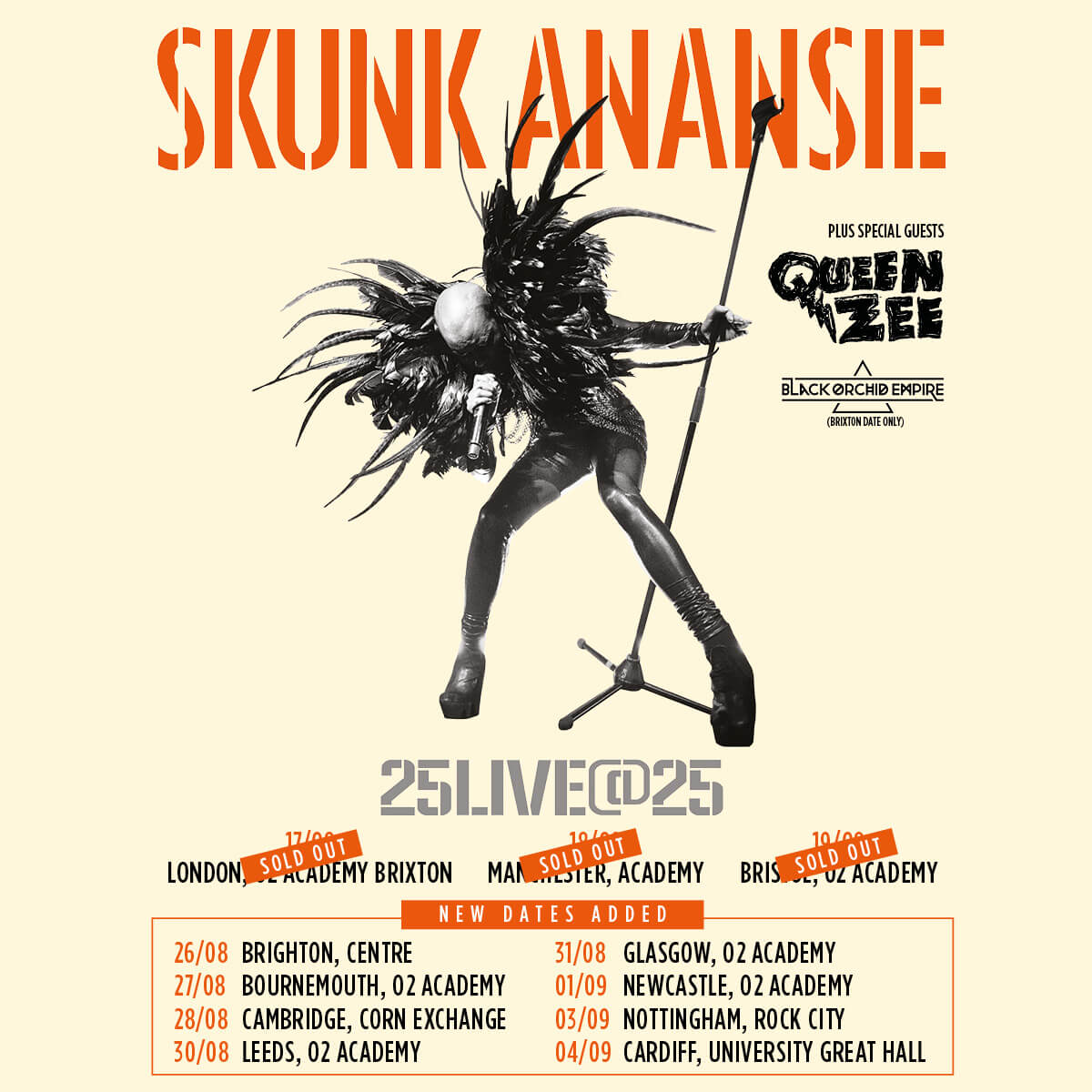 We're very pleased to say that Skunk Anansie will be visiting Nottingham to play here at Rock City a part of their 25th Anniversary tour on Tuesday 3rd September!! They first formed in 1994 and disbanded in 2001 after releasing three excellent rock albums, but thankfully reformed in 2009! In 2004 they were named as one of the UK's most successful chart acts, with a total of 142 weeks on both the singles and album charts.
Some fun facts by the way: Their name comes from 'Anansi' who is the 'spider-man' of Ghana in Akann folk tales, along with 'Skunk' added for a bit of extra attitude.
Also, rock n roll lead singer Skin states the band are part of the 'clit-rock' movement, a mix of heavy metal and black feminist rage.
Gunna be a good show!!
SET TIMES:
DOORS 7PM
NOVA TWINS 8PM
SKUNK ANANSIE 9PM
CURFEW 11PM