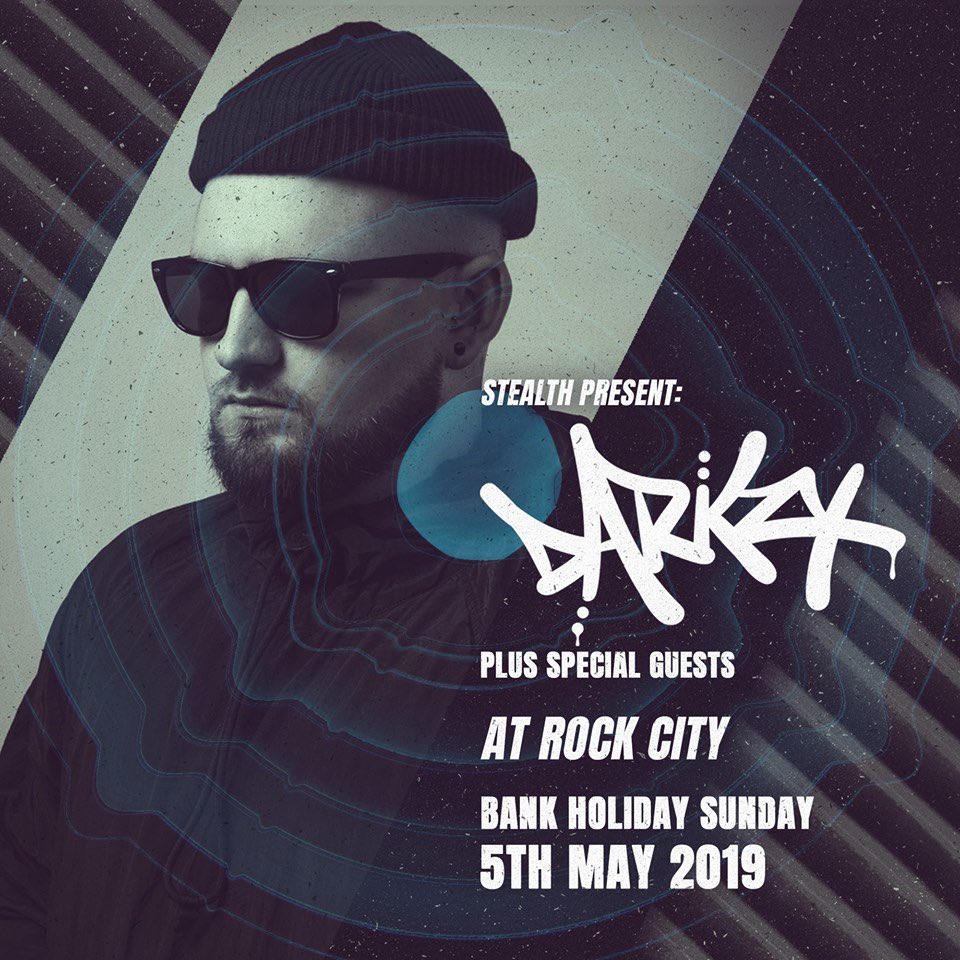 Bank Holiday Sunday 5th May, 2019
Darkzy www.facebook.com/Darkzyuk
& Special Guests.
▬▬▬▬▬▬▬▬▬▬▬▬▬▬▬▬▬▬▬▬
Hailing from Nottingham UK, Darkzy's ascension in the underground scene is second to none – a rapid upward trajectory founded on a massive online following, and, above all, innovative, airtight productions.
First hit mass attention with a bootleg of Drake's 'One Dance' back in 2016. Since then, and after over 6 million plays on that one track alone, Darkzy leading the force in a new wave of UK Bass.
Fresh from his sold out Nottingham shows at Cru:Cast & Stealth NYE, we are hyped to welcome him back to headline the mighty Rock City!
▬▬▬▬▬▬▬▬▬▬▬▬▬▬▬▬▬▬▬▬
Darkzy x Bru-C x Window Kid – 'Hide The Ting': https://youtu.be/obyVVHKtfwE
Darkzy – 'One Dance': https://youtu.be/qxCL_Lttv5w
Darkzy feat. Mez – 'Gun Fingers': https://youtu.be/Mu–WBgY5is
Darkzy feat. Bru-C – 'Whats Goin On': https://youtu.be/AY5jA_HWr9c
▬▬▬▬▬▬▬▬▬▬▬▬▬▬▬▬▬▬▬▬
TICKETS: http://bit.ly/DarkzySignUp