Here's our review of the ace Chvrches gig on February 11th!
CHVRCHES stormed Rock City as they brought their unique slant on synth-pop to our venue last Monday.
Formed as an electro three-piece, Glasgow's CHVRCHES are now an even bigger five piece, led by Lauren Mayberry, with Martin Doherty and Iain Cook playing the strings.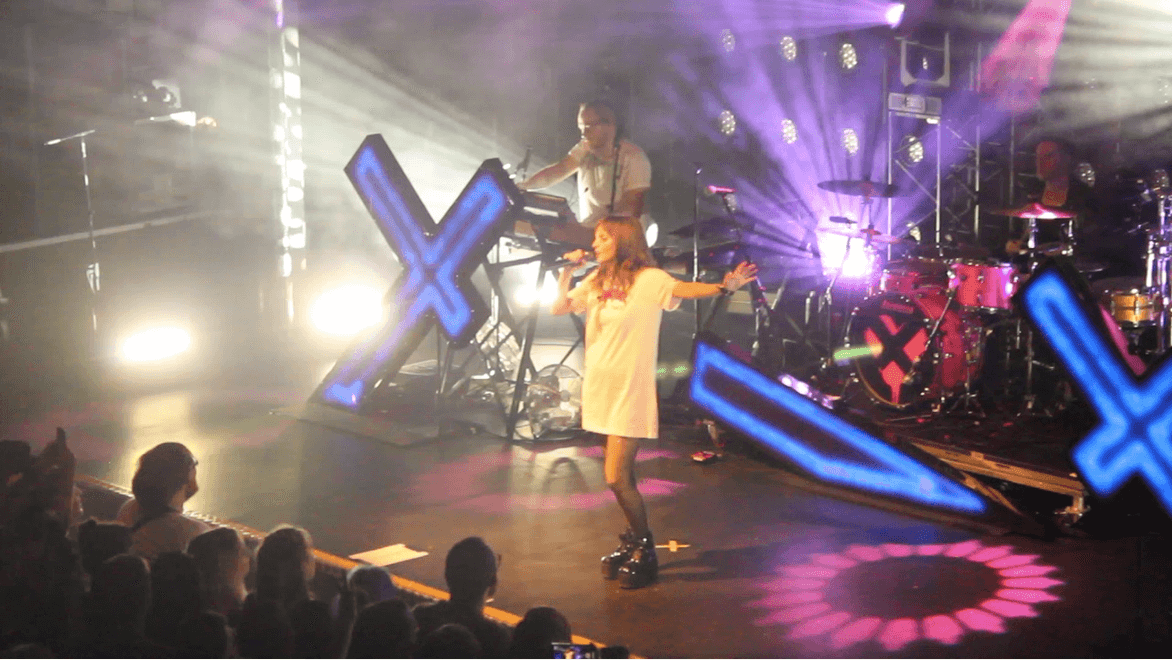 Chvrches opened their set with Get Out, from latest album Love Is Dead. The track was co-written by Adele's producer Greg Kurstin whom the band credit to have helped them throughout this album. Speaking last year Mayberry said how Kurstin pushed them to "be bigger in some ways". This track features a chorus that threw the audience into a tidal pool of electronic, synthesized melodies from the very beginning. It was paired with an intricate lightshow, and Mulberry's electric presence on stage which allowed the crowd to enter into a trance of electronic music.
Tracks Gun and We Sink from their first album followed this energetic opener. The mixture of their new material and their old, really emphasised the band's development.
The group flips back and introduces two of their new songs in a row, Graffiti and Graves which were also produced by Greg Kurstin.
Graffiti reminisces on a youthful love that has faded which the audience wallowed in the track's nostalgic lyrics, Graves addresses a much bigger picture. The band, especially Mayberry, have always held strong personal political beliefs, but they were yet to reference it in their music before this track. The strong political themes that run throughout the lyrics highlights a marked change for CHVRCHES.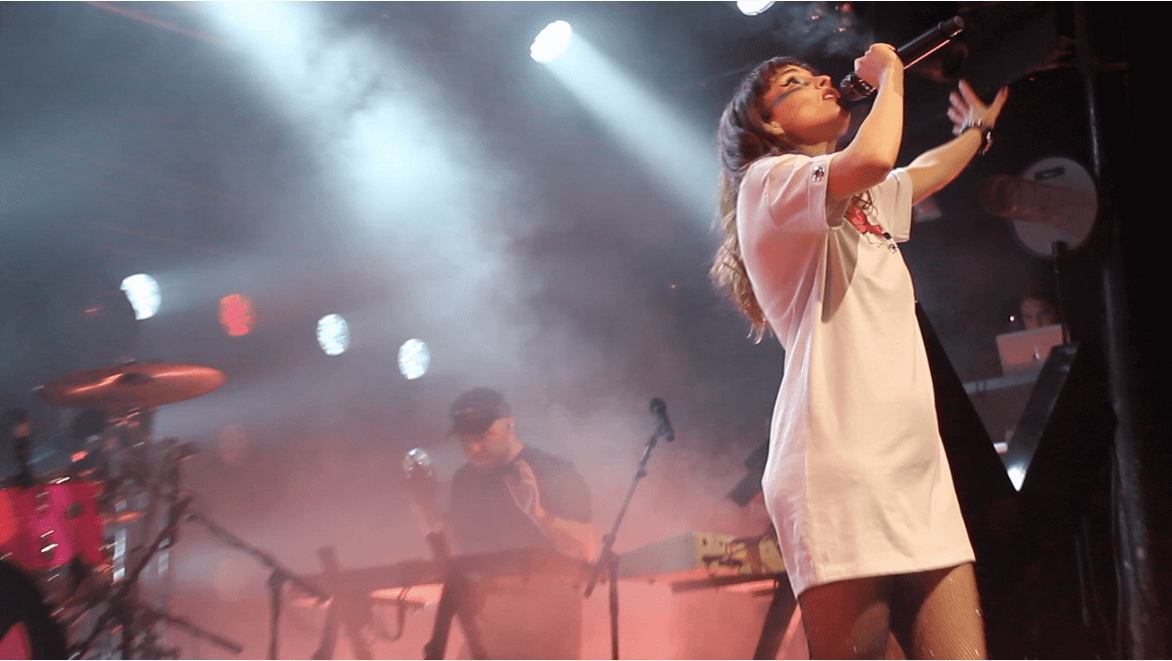 My favourite part during the night had to be when Doherty took over the vocals on two techno tracks, 'God's Plan' (not the Drake song) and 'Under the Tide'. I was loving Mayberry's performance and the energy she brought to the stage but sharing the vocals and breaking it up a little was the perfect move to keep the audience engaged. In between songs, Doherty recalls how he played in Nottingham "many moons ago" as part of another band and came through to Rock City where another gig was happening. He explained how he "thought it was a million miles away from what (he) could achieve." While they both expressed powerful presences on stage, we still saw each personality shine through in their performance with Doherty, at one point, perching himself on top of a speaker and dropping down in time with the beat.
Throughout the gig, Mayberry builds up a laid back rapport as she chats with the audience between songs. This friendly relationship makes you feel as if you're just watching your mates on stage.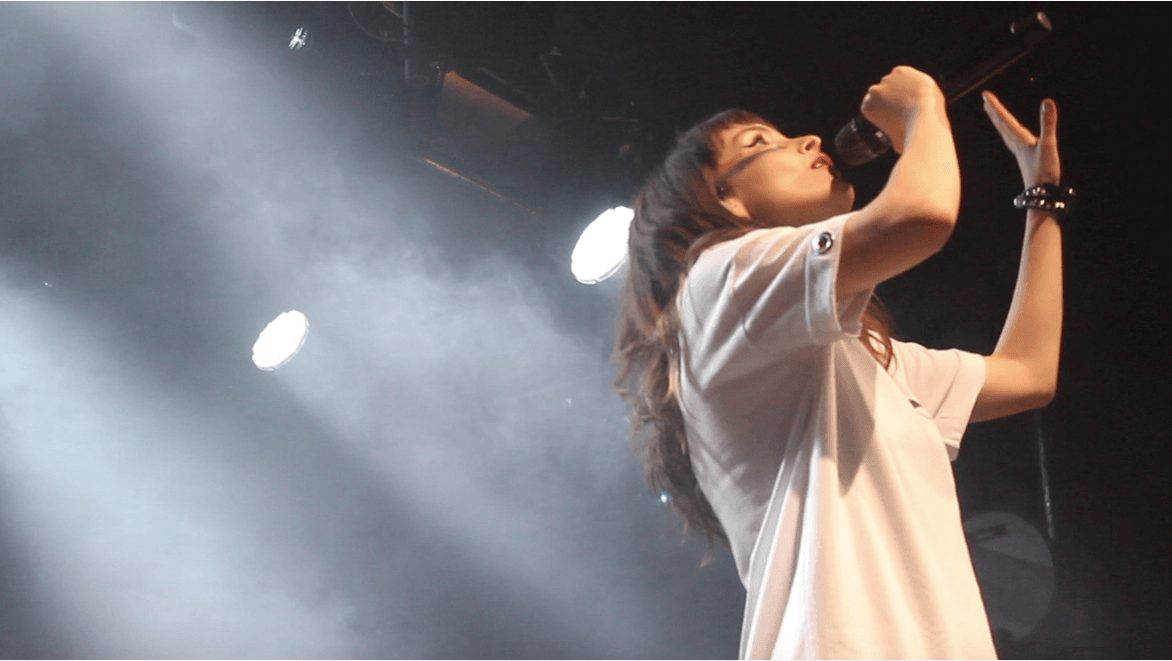 The band's energy was consistent throughout this gig and was phenomenal to watch. CHVRCHES ended the gig with a cherry on top as they performed two slinky ballads including a Glaswegian rendition of Whitney Houston's 'I Will Always Love You' and 'Never Say Die'.
Their tour continues until the end of February as they hit up Newcastle, Belfast and Dublin in the next week.
On tonight's evidence, I can't wait to see the band get bigger and even more extra in their lighting choices!