Irish post-punks Fontaines D.C. will be coming to Rock City on 22nd November 2022!!
Fontaines D.C.'s new album 'Skinty Fia' is out now and they'll be joining us at Rock City in November to share the new material.
Skinty Fia is an Irish phrase which translates to English as "the damnation of the deer" and the album's cover art features a deer, plucked from its natural habitat and deposited in the hallway of a home, illuminated by an artificial red glow. The Irish giant deer is an extinct species and the band's thoughts on Irish identity are central to Skinty Fia. While Dogrel was littered with snapshots of the Dublin characters – like the cabbie in "Boys In The Better Land" – and A Hero's Death documented the dislocation and disconnection the band felt as they traveled the globe on tour, on Skinty Fia Fontaines D.C. are addressing their Irishness from afar as they recreate new lives for themselves elsewhere. For a band whose hometown courses through their veins – "D.C." stands for "Dublin City" – the album finds them trying to resolve the need to broaden their horizons with the affection they still feel for the land and people they've left behind.
TICKET INFO AND PRE-SALE BELOW 👇👇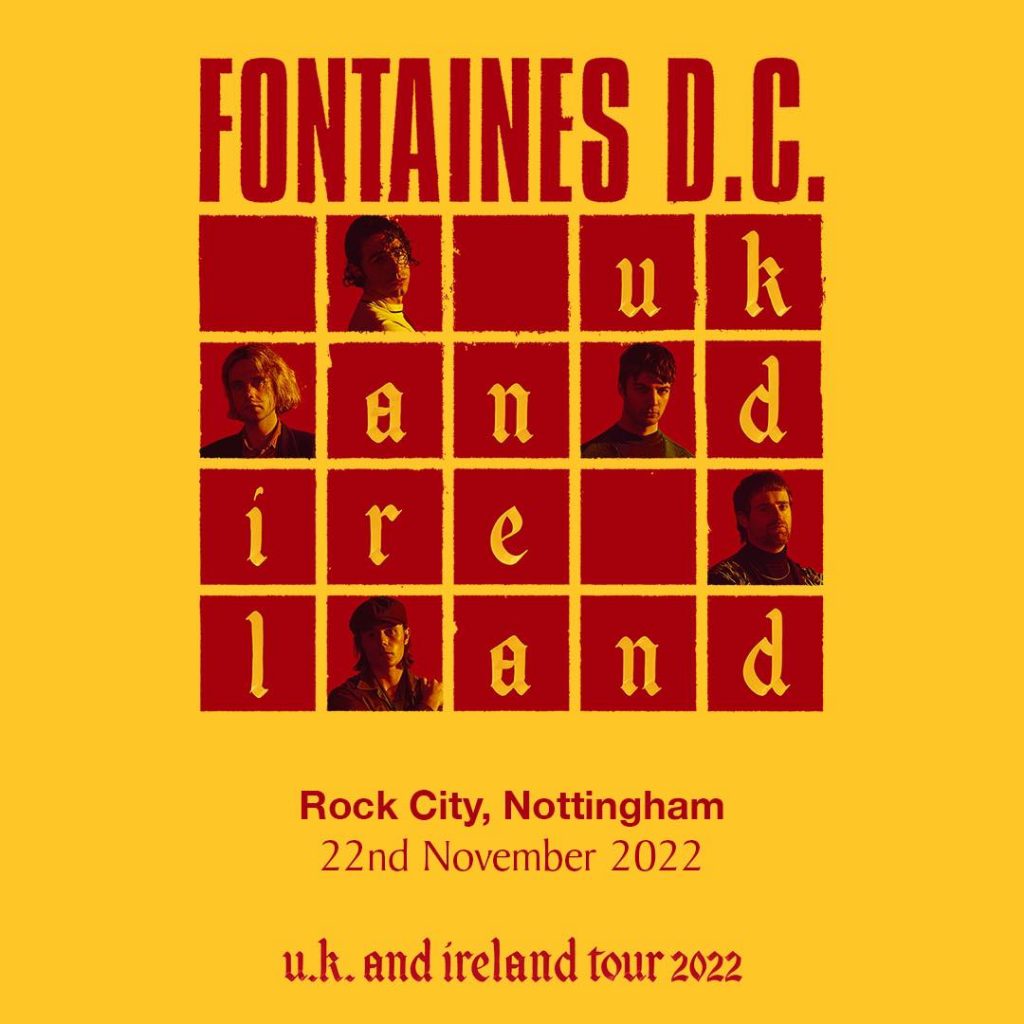 Check out the full Rock City Gig Guide as well!