You may recognise a few of their tracks from the beloved Shrek films or you might have been a fan since the album 'A Man Called E'. Regardless of which one you are, you'll call yourself a fan after their gig at Rock City.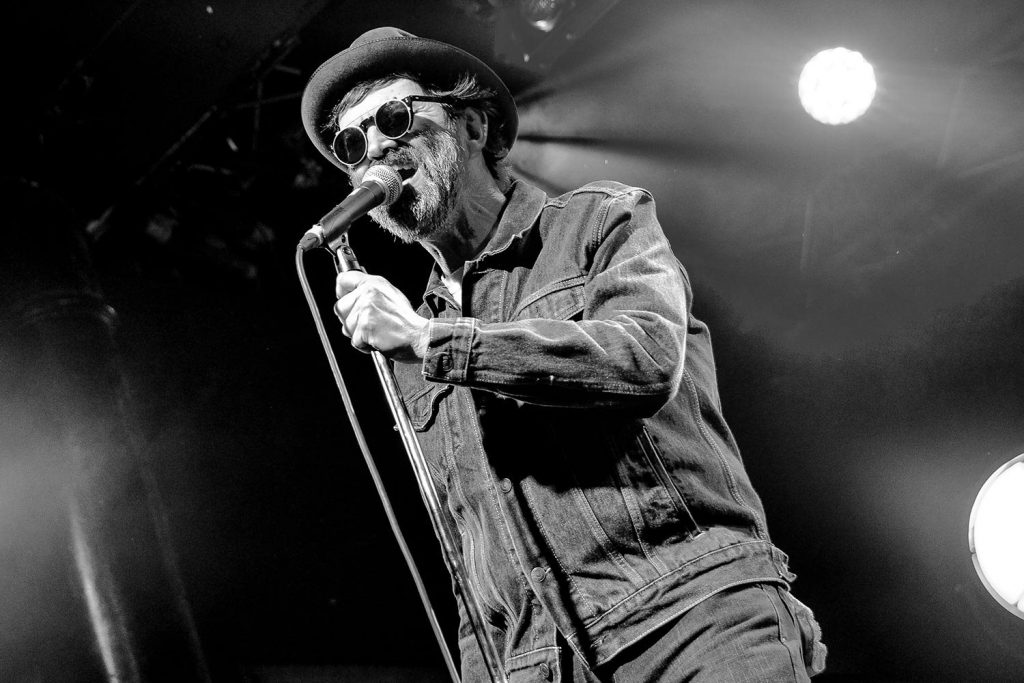 The band that has been around from the mid-90s has seen members come and go with Mark Oliver Everett, who puts the 'E' in EELS, being the only consistent member. Despite this the band have around twelve studio albums up their sleeve and are known for a lot more than their ties to Shrek. Everett and the band are half-way through their 2019 world tour where they have played all over America and are now making their way through the UK portion of the tour before heading on to Europe and rounding off the tour back in the UK in September. At their Rock City gig the main room was filled to the brim with dedicated fans and without a doubt some adventurous newcomers.
Now, we've seen a plenty of gigs here at Rock City, but EELS may have just won title of 'Most Extra Stage Entrance EVER!'. They emerged onto the stage to a combination of the iconic Rocky theme song and fog horns as they made everyone aware of their entrance before launching into a cover of The Who's 'Out on the Street'. Their choice to kick off their show with this level of energy let the crowd know exactly what they were in for.
The band added to the theme of covers by performing tracks from Bobbie Gentry and Prince. With a bank of over 12 albums to choose from, it's interesting that E chose to include covers of other artists, but it does add a nod of respect to those fellow music makers.
EELS brought a show packed with a 16-track set list including songs from their most popular albums. The beauty of their set list was that it felt like an emotional rollercoaster. There were happy songs, sad songs, fun songs, serious songs and any other type of song you can think of! If this was your first time at an EELS gig, there was bound to be a song that had you Googling the title and adding to your favourite Spotify playlist.
The quirkiness of the band comes from the interchangeable percussive instruments E uses during songs. From a tambourine, to a cow bell to some castanets, the realm of instruments mimic that of a primary school music room. It also displays how Everett likes to experiment and have fun with music. He wasn't the only one showing off his percussive talent, as lead guitarist Chet also experiments with bongos during 'You Are The Shining Light' and drummer Little Joe with a maraca at one point. The enjoyment the songs brings to both the crowd and the band is shown in the way Everett effortlessly "dad-dances" his way through tracks.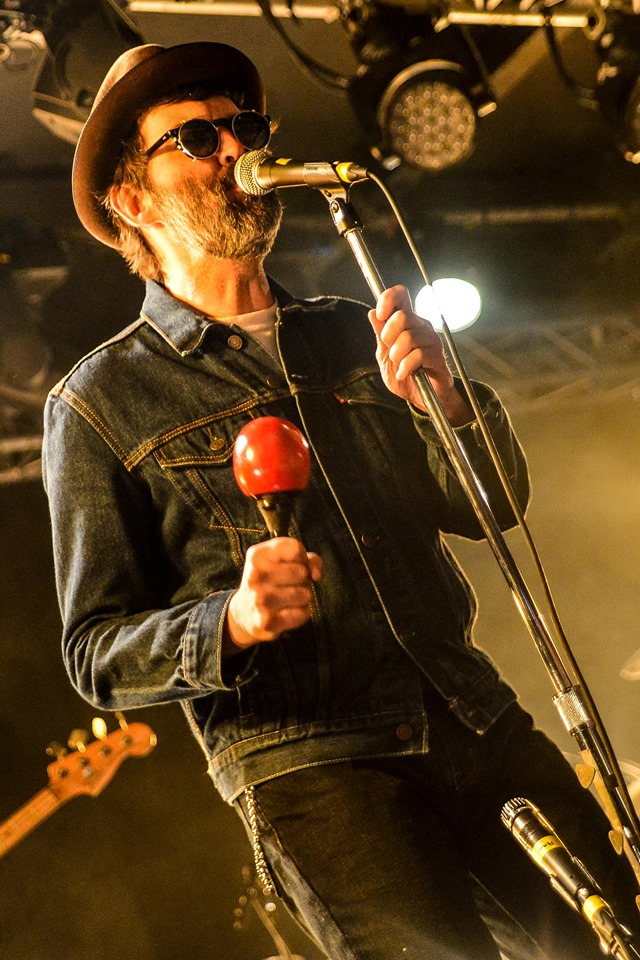 The American charm the band brought to the Rock City stage was evident as Everett introduced each member of the band. In comparison to other bands, rather than introducing them quickly during a break in a song, Everett took his time to introduce the band while also providing a fun fact about each member. If this was the first time you had come across EELS you would have left this gig feeling like you had made four new friends.
Everett maintains a great rapport with the audience and his transitions between songs was flawless. Although his first suggestion to turn it down a notch was met with boos, he persuaded them eventually by telling them that despite the name "it doesn't mean that rock city can't be soft city". And just like that, the audience had changed their mind.
They moved into their well-known track "I Need Some Sleep" that some might find familiar. The track features a lullaby like melody that keeps in time with the lyrics. But just like their love for rock, the song transitions smoothly between soft and slightly more hard rock throughout. Everett finishes off the song with compliments to the band, saying that they handled the song "very delicately…tender even".
The details in this gig really helped you understand the band and their aesthetic; especially if you are a new fan. Some of their delicate, soft rock tracks such as "Dirty Girl" were paired with a brightly lit stage making them appear more vulnerable on stage. The plain exposure meant they couldn't hide behind shadows which met the nature of the song perfectly and continued to build on that rapport with the audience.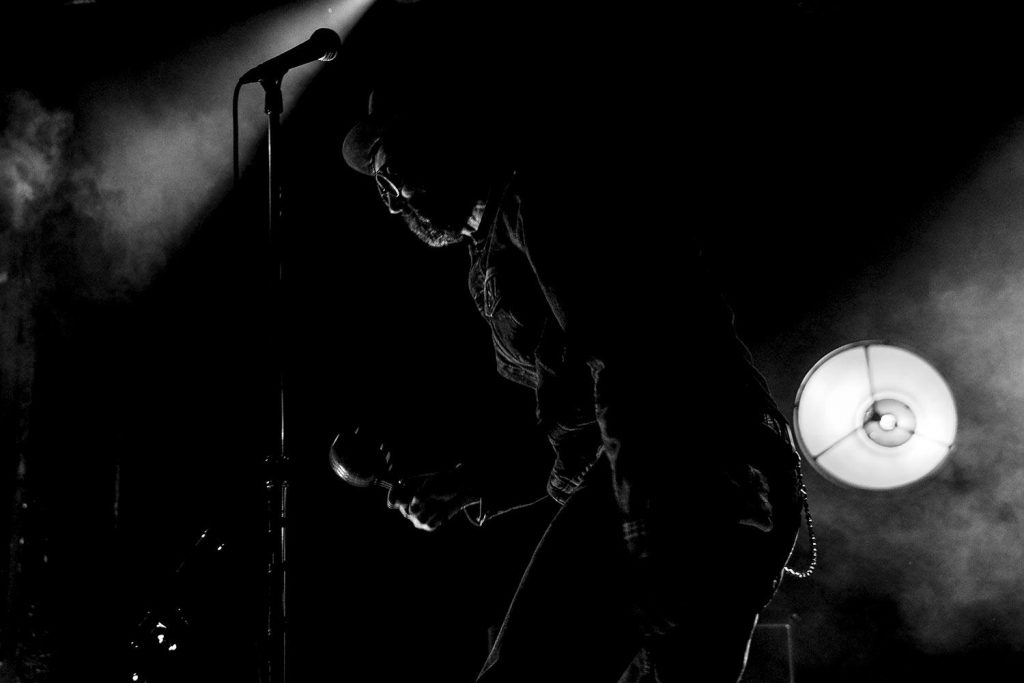 In contrast to this, they followed on with their track "In The Yard, Behind The Church" which was played in darker lighting which added to the moodiness of the track. With just a spotlight on Everett everyone's attention was solely on him. As the track played, the lighting is brought back up, uniting the whole band on the stage.
One thing that draws EELS as a unique band is how there is never just one solo. Each song played is met with two or three riffs at different points in the tracks. It adds an element of unpredictability to their performance and displays their talent as seasoned musicians.
The whole gig embodied everything you'd ever want. Banter, great tunes and maracas – what more could you ask for?
As the gig came to an end and we bid farewell, the band signed off with their upbeat track, "P.S. You Rock My World" as they finished off their Rock City gig leaving us hoping it won't be their last.
Photos: Shaun Wootton
Words: Taylor Archer