Sigrid live at Rock City 24/11/19: Sigrid has sucker-punched her way straight into our hearts.
Since releasing her debut track 'Don't Kill My Vibe' in which she gained international success, Sigrid has released a stream of singles over the past three years. Earlier this year, the 22-year-old finally released her debut album 'Sucker Punch' and she's taken it on tour!
After winning BBC Music Sound in 2018, she has achieved chart success and a spot in Glastonbury while continuing to be that cool girl-next-door! From her simple ensemble of jeans and a t-shirt to her 'dance like nobody is watching' attitude, she makes you wish you were as effortlessly cool as her.
It is inexplicably obvious how much the Norwegian singer adores what she does. From the non-stop dancing to the massive grin on her face, you can tell she's enjoying every second. The enjoyable nature of her dancing and performance makes it so easy to watch her. While you might think her music is only enjoyed by teens, her gig here at Rock City shows that her music goes beyond that generation. Looking around the venue, you can see she has earned a dedicated fandom, that doesn't limit itself to one age bracket.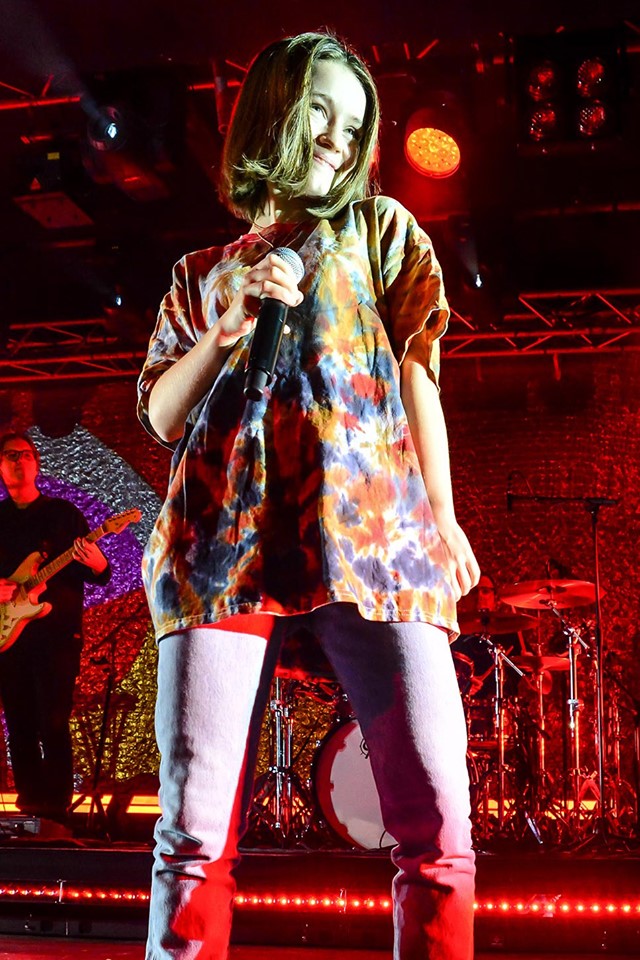 Sigrid certainly was no stranger to the bright lights when she appears on our stage and launches into the transitional track 'Mine Right Now'. The brassy intro to this song mixed with her soft vocals means you don't know what you're in for until the punch of the chorus hits you right in the face!! Thankfully, this is exactly the vibe Sigrid wanted this track to have. When talking to Apple Music, she mentions how she wanted this track to be big! When writing it she imagined herself "playing this at a huge festival on a big stage". Although our stage here at Rock City isn't quite as big as Glastonbury's, her track still encapsulates the desired vibe.
Despite being small in height, she makes up for it with her powerful vocals and strong air punches which sets this gig off with an explosive beginning. With a compelling start, she quickly brings it back down. With one hand in her pocket, she effortlessly slips into 'In Vain'. Displaying her signature, raspy vocals, this stripped back track was the one that Sigrid struggled to finish. She admits that they struggled to "find the right production" in the studio despite already having a live version. In the end, they got the band in the studio and they simply just played, which lends itself to the raw production values of this track.
Sigrid's gig is a constant tug of war between her sultry, slow tracks and her energetic, fiery ones. As a young performer, she can smoothly move between different moods whilst maintaining a dynamic atmosphere. At no point is the audience ever lost for words, as they sing every lyric flawlessly, back to Sigrid as she appears in total euphoria.
Taking a quick break between songs, she reminisces about the last time she performed here as George Ezra's support act. Gratefully, she thanks the audience for coming out and remembers how she has seen pictures of her favourite artists playing on this very stage. Now she's here, with her own sold out gig.
Sigrid's unfiltered vocals are put on display in her track 'Raw'. In an interview with The Guardian, she explains how she "doesn't like doing much with her voice in recordings" and that she wants to "keep it as pure as possible". Her authentic talent and realness as an artist lends itself to the respect she has gained within the music industry.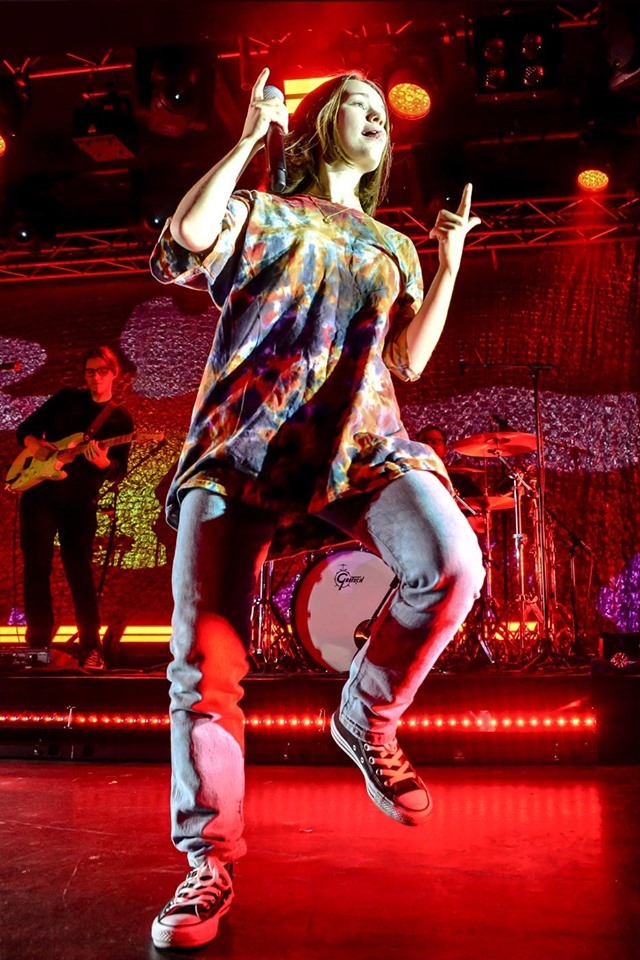 She eventually gave us what we were waiting for as she begins to perform the track that put her on the map. "Don't Kill My Vibe" was described as "clapback at all the naysayers and under-estimators with soft, building piano and scattered beats eventually submitting to her majestic chorus".
It is no secret that the Norwegian singer loves an animated chorus and performance, but her flexibility to glide through moods is shown as she performs 'Level Up' with just her backing singer and guitarist. Arguably the most intimate song on the album, Sigrid has described it as a "kitchen song" and admits to listening to it while cooking. The track has a hazy, daydream sort of vibe to it, which makes me think it could feature in an old-fashioned rom-com.
She doesn't forget to treat her audience to her popular tracks like "Sucker Punch" and "High Five" which both saw a cosy little spot in the charts when they were released.
While she is nothing but energetic throughout this gig, she's not afraid to get a bit emotional. She offers a warning before performing "Dynamite" and "Home to You" which she describes as "a bit soppy". Both show a new emotional level that differs from the usual pop-party anthems. As she gives a nod to her home in Norway, she shows that despite all her success and fame, she is still humble and remembers her roots.
Saving two of her chart bangers for the finale, Sigrid performs 'Strangers' and 'Don't Feel Like Crying' before departing the stage. This gig was a glimpse into Sigrid's life through music. With her songs displaying her perspectives on relationships, she ends the show with 'Don't Feel Like Crying' as a reminder to never let anyone kill your vibe.
Set List:
• Mine Right Now
• In Vain
• Schedules
• Plot Twist
• Raw
• Sight of You
• Don't Kill My Vibe
• Level Up
• High Five
• Fake Friends
• Business Dinners
• Sucker Punch
• Dynamite
• Home To You
• Basic
• Never Mine
• Strangers
• Don't Feel Like Crying
Photos by Shaun Wootton
Words by Taylor Archer