We've got The Black Charade and Fell Out Boy coming to Rock City Beta in January 2023!!
Join us downstairs in Rock City Beta for a night of epic proportions with awesome My Chemical Romance cover band The Black Charade (love the name) AND Fall Out Boy tribute Fell Out Boy as well!!! 🤘🤘
Tickets are on sale NOW, available below 👇👇👇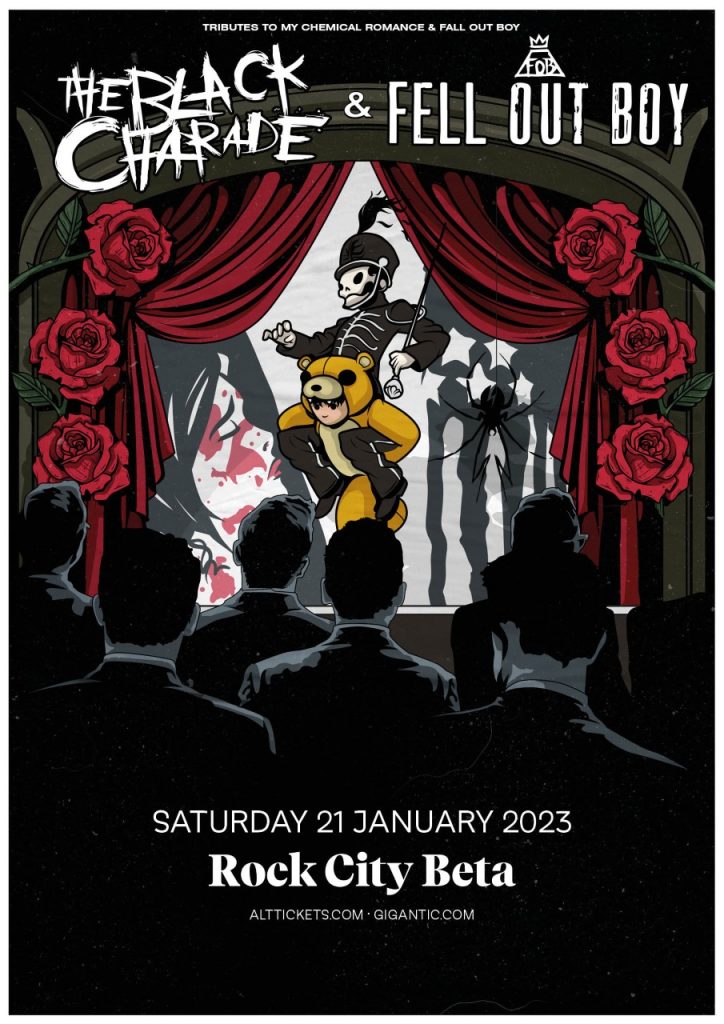 Check out the full RC Gig Guide here!