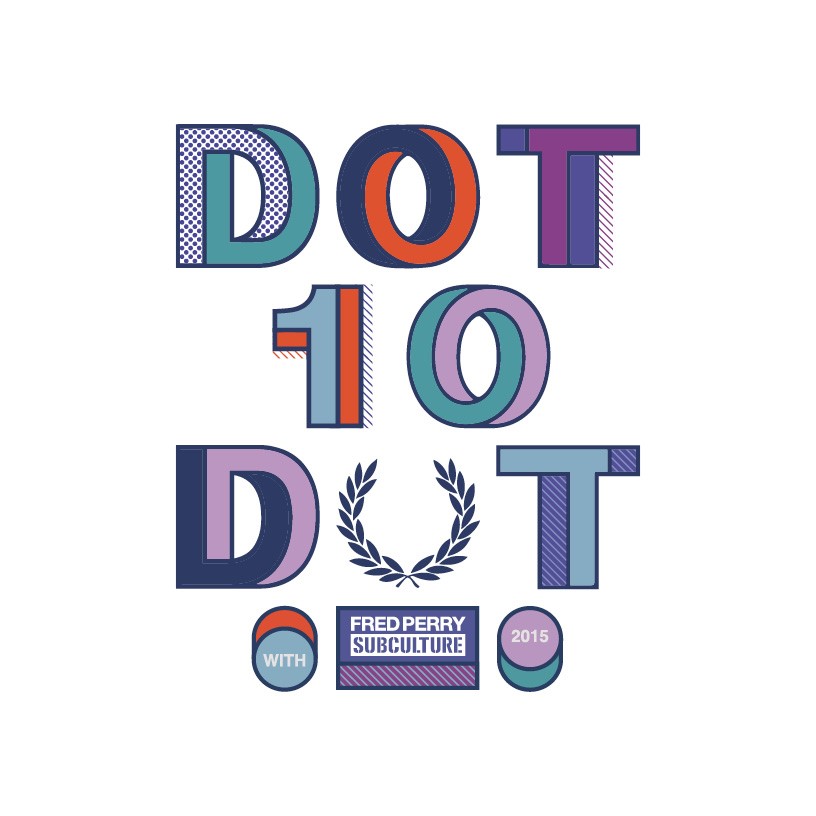 We have exciting news regarding Dot To Dot Festival!!!…
 LOCAL NOTTINGHAM ARTISTS ADDED TO
DOT TO DOT FESTIVAL 2015
AMBER RUN, ADY SULEIMAN, SHELTER POINT 
PLUS LOTS LOTS MORE!
 Nottingham: Sunday 24th May 2015
 Winner of 'Best Metropolitan Festival' at UK Festival Awards 2013
Dot to Dot offers a unique experience for festival-goers and artists alike' – efestivals
 'With a stunning bill and venues within yards of one another we'll leave you to join the dots.' – Clash
 Winner of 'Best Metropolitan Festival 2013' at the UK Festival Awards, Dot To Dot Festival is established as the UKs premier festival for unearthing the hottest new talent around, alongside established acts from all over the globe. 2015 marks the festival's 10th year and will see it returning to Manchester, Bristol and Nottingham from the 22nd to 24th May. Dot To Dot's ever eclectic line-up is set to make this landmark year one of the biggest and best in the festival's history.
Continuing to deliver the best in new music, the third announcement welcomes a whole host of local artists from Nottingham, Bristol and Manchester. For the Nottingham leg, joining headliner Saint Raymond are the anthemic indie-pop princes Amber Run who formed while studying at Nottingham University, uber-talented and soulful singer-songwriter Ady Suleiman as well as the intricate electronic sounds and haunting vocals of Shelter Point.
Further additions include Band of Jackals, Bitter Strings, Brad Dear, Bus Stop Madonnas, Catbone, Cheshire and the Cat, Clay Shaped Boy, Connor Spray and the Indieabees, Crosa Rosa, Daudi Matsiko, Felix, Field Studies, Gallery 47, George Holroyd, Georgie, House Of Thieves, Huskies, In the Teepees, Ivoryserfs, Jamie Moon, Joe and Mike, Josh Wheatley, Joy Mumford, Keto, Molly and Jack, Nina Smith, Sam Jones, Same Streets, The Mithered, Three Girl Rhumba, Vanity Box and Yakobo.
Dot To Dot Organiser Anton Lockwood (of DHP Family) said: 'Here at Dot to Dot we always pride ourselves in introducing the best new talent from around the world and bringing the most exciting up and coming artists from Manchester, Nottingham and Bristol is such an integral part of that. They are the building blocks of the Festivals. It's great to see fans leaving the festival raving about their latest new local music discovery and also arguing who's going to be the next big thing!"
For the uninitiated, Dot to Dot is all about bringing the best new music to some of the most forward-thinking venues in Manchester, Bristol and Nottingham. One wristband gains you access to 14 hours of music across multiple stages around your city of choice. For further line-up additions and venues be sure to check out www.dottodotfestival.com
  Full Line-Up So Far:
SAINT RAYMOND
RAE MORRIS
BEST COAST // SWIM DEEP // FAT WHITE FAMILY
HUDSON TAYLOR // THE WYTCHES
LAURA DOGGETT // HONEYBLOOD
HINDS // JOSEF SALVAT
ALEX BUREY // ALFIE CONNOT // THE AMAZONS // APRIL TOWERS // CAIROBI  CYMBALS EAT GUITARS // DELAMERE // FLESH // FRANCISCO THE MAN
THE GRISWOLDS // HOLY HOLY // THE HOTELIER // LAUREL // LITTLE MAY
MAN MADE // MENACE BEACH // MODEL AEROPLANES // NEON WALTZ
OSCAR & THE WOLF // PIXEL FIX // PRETTY VICIOUS
RACING GLACIERS // REMI // THE RIPTIDE MOVEMENT // SINGLE MOTHERS  SUGARMEN // TEI SHI // VANT // VÉRITÉ // VITAMIN // WALKING ON CARS
Nottingham – Sunday 24th May – Rock City, Rescue Rooms, Red Room, Bodega, Stealth, Nottingham Trent University Union, Spanky Van Dykes
 Tickets are priced at £25 and are available from www.alt-tickets.co.uk
www.facebook.com/dottodotfestival