There's just over a week to go until Beat The Streets Festival descends on the city on 26th January to give 2020 a good ol' kick up the bum and deliver some excellent live music into your eyes and ears! The charity festival raises much-needed funds for Nottingham's homeless, with local organisations such as I'm Not From London, Farmyard Records, Hockley Hustle and Rough Trade joining forces with DHP Family. Tickets are priced from just £10, and allow access to multiple venues across Nottingham for an excellent day of live music.
We've now had set times confirmed, so we thought we'd dig into our line-up and check out who's on and when here at Rock City. We'll have two stages throughout the day – upstairs in our main hall and downstairs in Beta. Here's the low-down:
ROCK CITY MAIN HALL
13:45 – Reflekter
The perfect band to kick off the main stage! Young lads with the swagger of old school rock n' rollers, their single 75 Trips got into the top 5 on the Official Vinyl Chart and had Radio 1 airplay. Join us for their bass-heavy rock tunes, channelling the likes of Jake Bugg and BRMC. They're bound to get your feet stamping and set up your music-loving mood for the day.
Essential listening: 75 Trips, Caught In A Storm.
14.45 – Tori Sheard
This fiercely talented folk-pop singer-songwriter was recently crowned 'Best Nottingham Solo Artist Of 2019' by The Mic Magazine and was named as Caffe Nero's Artist Of The Month in January 2019. She has toured extensively on her own and also hit the road with Jon Allen and Dustbowl Revival, and she's even sold out not one but two headline shows at The Bodega. Her poetic, wise lyrics and beautiful melodies reverberate with a country-pop undertone, with an earthy sound that echoes First Aid Kit and Jade Bird. Her live show is a relaxed, comforting and heartfelt affair.
Essential listening: Strangers, Cold Shoulder.
Check out the live acoustic session of Give Me A Minute, recorded at Nottingham's own The Watered Garden:
15.45 – Jake Bugg
The man himself, one of Nottingham's biggest and best exports. After his headline show at our place sold out sharpish last year, the opportunity to see him here again for a hometown show is one to be snatched up quick. He's gone from strength to strength since his self-titled debut in 2012, and knows how to pack out a stadium.
Essential listening: Two Fingers, Lightning Bolt.
17.00 – Eyre Llew
These ambient rockers have been touring the world since their sold out debut show in 2015. After a string of well-received single releases and building a huge following, their debut album Atelo reached Number 24 in Drowned In Sound's Albums of 2019 list, and Gigwise championed them 'one of the most exciting bands in the UK right now'. After taking Korea by storm, touring Europe and an excellent Glastonbury 2019 appearance, the guys are currently working on album Number 2. Ones to catch for sure, their live shows are emotive, moving, and bound to make you tingle. Rumour has it they might have a special surprise lined up…
Essential listening: Atelo, Mortne.
18.00 – Circle Of Light: Live
A chance to see an excellent Nottingham-based project come to fruition. The Circle Of Light project started last summer, involving leading musicians, artists and producers including Uncle Frank (Fun Lovin Criminals), working with people aged 18-25. Through a series of workshops, the group have experimented with expressing their thoughts, feelings and emotions through music and other forms. Local legend Scorzayzee is head mentor, and the end result features plenty of hip-hop flavours, but also electronic and acoustic pop, dubby beats and fuzzy guitars. Expect plenty of good vibes, stunning vocals and all the feels in this live special from a much-loved project.
Find out more by watching this mini-doc:
19.15 – Grace Petrie
Hailing from Leicester, singer-songwriter Grace Petrie was described by The Guardian as 'a powerful new songwriting voice', and was a Mojo Top 10 Album winner in both 2017 and 2018. Her gloriously folky, DIY-sound brings a unique take on life, love and politics, channelling the likes of Billy Bragg and Frank Turner. To produce her first studio album 'Queer As Folk', she raised an amazing £18,000 via Kickstarter in just two weeks – so it's safe to say she's much loved by many, and that her music clearly packs a punch for everyone out there.
Essential Listening: Black Tie, Northbound.
20.30 – TBC
We're awaiting confirmation on who will be taking our evening slot…
21.30 – Bama Lama Sing Song
The perfect end to the day, a chaotic, fun-loving live show from perhaps the world's only communal-karaoke-singalong band! It may sound strange, but once you've experienced it you'll see just why it's become a much-adored Nottingham institution. With no singer, audience participation is highly encouraged, with everyone singing and shouting along to the world's favourite hits, from Elvis to Bonnie Tyler, and Radiohead to Bon Jovi.
And here's the line-up for downstairs…
ROCK CITY BETA
13.15 Mid November
Mid November aka Michael cut his teeth in various musical outfits and bands, but it's taken until now, emerging as a solo artist in his own right, for him to discover his true creative self. A great choice to open the downstairs stage, his upbeat, dreamy pop will transport you to sunnier climes, away from the January cold. Authentic, impressive, fresh.
Essential listening: So Ready, Glorify.
14.15 Alfie Sharp
With guidance from Nottingham music royalty Nina Smith, Alfie has emerged as a force to be reckoned with, recently signed to Island Records. On releasing his single 'Nostalgia', he quickly stormed iTunes, scoring the Number 2 spot on the RnB Charts just behind none other than Jorja Smith. His melancholic, emotionally charged songwriting has already got him to incredible places, and it seems this is just the beginning. Make sure you catch him for an intimate show at Rock City Beta, before his authentic, heartfelt sound takes him to stellar levels.
Essential Listening: Nostalgia.
15.15 Jacob Fowler
Pop-star-in-waiting, singer-songwriter Jacob was one of BBC Introducing's Top 20 Artists For 2019, and he's kicked off 2020 equally strong with a feature on their Hot For 2020 list too. His performance at Beat The Streets sees him returning to Rock City after appearing at the Future Sound Of Nottingham Final last year, and is set to be a strong start to his year as he looks forward to a big 2020 of new music.
Essential Listening: No Warning, Do You Ever.
16.30 Jalle
Jalle is an 18 year old rapper and singer hailing from Nottingham, and a resident of the excellent Community Recording Studios, based in St Anns. The studio provides important face-to-face support to young people, engaging with them to create a productive, constructive environment. Music and the studio has helped Jalle overcome confidence issues, and he now works as a sound engineer, raps, and also took part in their Hip-Hopera.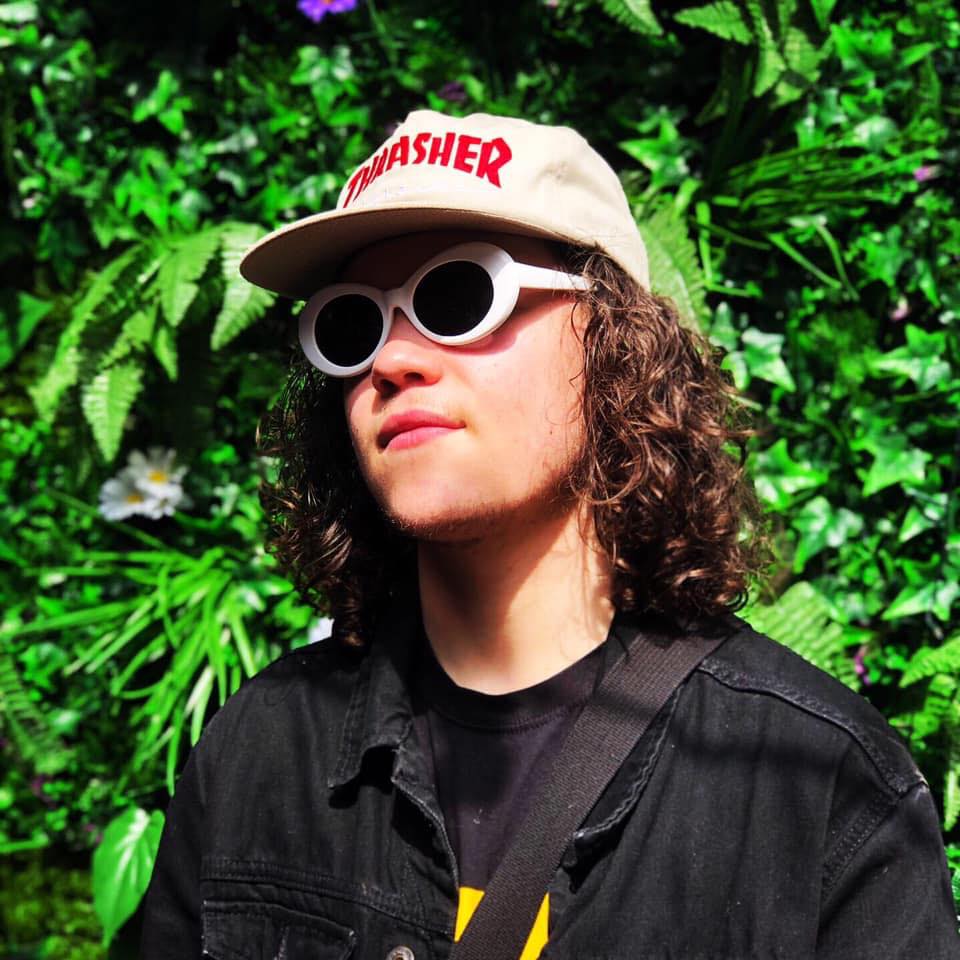 17.30 Camille Christel
Producing stunning, beautiful tracks that echo her wanderlust and thirst for escapism, Camille has been championed by the likes of Mary Anne Hobbs and Dean Jackson. Aged just 14 she was a member of BE collective, who featured in Rough Trade and The Guardian's Albums Of The Year, and she went on to perform at the likes of Glastonbury and End Of The Road. It's not surprising then that her music and live show have a haunting, ethereal feel, with an emotion and maturity that seems far beyond her 19 years of age.
Essential Listening: Copenhagen, Goldsmith Street.
18.45 Jaymal
Clifton's own Jaymal is a rapper and singer, scoring festival slots at NASS, as well as club appearances in Manchester and Newcastle. He's had BBC Radio 1 play, his single Passed Out was named as BBC Introducing's Track Of The Week, and he's hit the airwaves as far away as Norway and South Africa. Expect a wicked live show in Beta, with nothing but summer vibes and pounding beats.
Essential Listening: Lost, Inna Flash.
19.45 Emzae
We're in for a treat with Emzae's self-produced, exquisite dreamy pop, which is much-loved by BBC Introducing and Transgressive. She's previously appeared at Beat The Streets, as well as Dot To Dot and touring spots around the UK. Her intricate production, emotive vocals and atmospheric sound make for an enticing, absorbing live show.
Essential Listening: Lucid Dreaming, Flown.
21.00 Velvet Blush
The all-girl indie rockers are a great choice to close Beta, with their grunge-led anthems sure to pull in a crowd. They won the coveted first place at Confetti's Battle Of The Bands last year, and performed at Splendour Festival too. Expect a fierce show with echoes of Wolf Alice, Big Moon and Courtney Barnett.
Essential Listening: Fool, Drown.
WOW. How's that for a line-up? And we're just one venue of many – Rescue Rooms, Rough Trade and The Bodega will have performances as well! As we said, tickets are from £10 and proceeds go towards those in need.
Words: AJ Stevenson
Photo: Ferocious Dog at BTS 2018 by Jack Kimber